ObamaCare Enrollment Numbers For 2016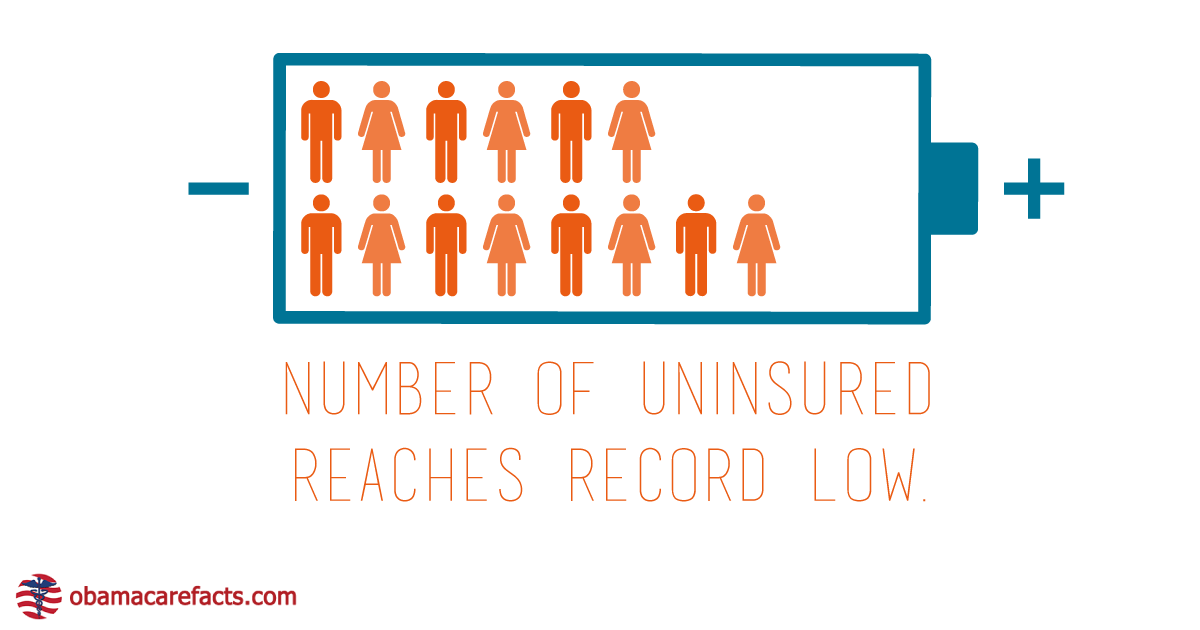 The post open enrollment numbers for ObamaCare, as of February 2016, are roughly: 12.7 million in the Marketplace, and roughly 20 million total between the ACA between the Marketplace, Medicaid expansion, young adults staying on their parents plan, and other coverage provisions.
Generally the increases were less impressive this year, even compared to past predictions by the CBO. Despite the downward revision by the CBO, the uninsured rate remains at an all time low under the Affordable Care Act. It may take a few extra years to get everyone covered, but the trend is one that shows: sticking points aside, ObamaCare is still working.