Health Insurance Auto-Pay




Ads by +HealthNetwork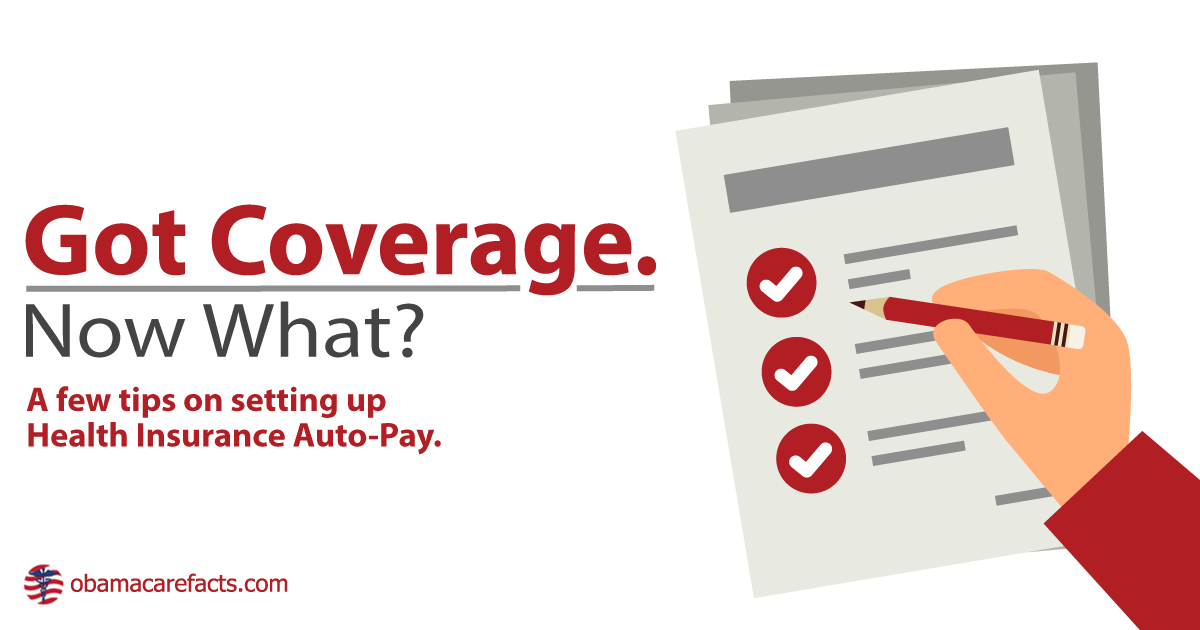 Setting up auto-pay on your health plan is a smart option, but there are a few things to know first.
You don't have health insurance until you pay your bill and your insurer keeps the money. If you pay a bill, it triggers a waiting period before you can be dropped. It gives you legal recourse. If you don't pay, you can be dropped within 30 days.
Whether you pay the marketplace or your insurer differs by state and health insurance choice. Setting automatic payments up with your insurer is typically the norm. It's arguably better as you only get one entity to wave a finger at (or an appeal) if something goes wrong.
If you lose coverage due to non-payment, you can't use special enrollment. The only type of plan drop you can't do anything about (beyond appeal) is non-payment. Statistically many will lose their cost sharing and owe the fee due to unintentional non-payment.
You can only use personal accounts for personal coverage (i.e. you can't pay individual coverage using an employer credit card, even if you don't have to comply with the employer mandate). The 

department of health services directed insurers that "n

o payments can be made for personal coverage except from a personal account." In other words, don't use your business account small business people, and be weary of using another family members credit card (or bank account). Protect yourself by confirming each months payment with your bank and/or insurer.

If your income or life situation changes, your tax credits can change too. You can set and forget your payments, but don't set and forget your tax credits if your life situation changes.
Update your insurer with new banking information or credit cards. Sure it seems obvious, you get a new card you update your bills. Don't forget to update your insurance payments too.
NOTE: Given each state is different there is no one blip of advice we can give for how to set up auto-pay. Simply contact your insurer to set up automatic payments.