Ads by +HealthNetwork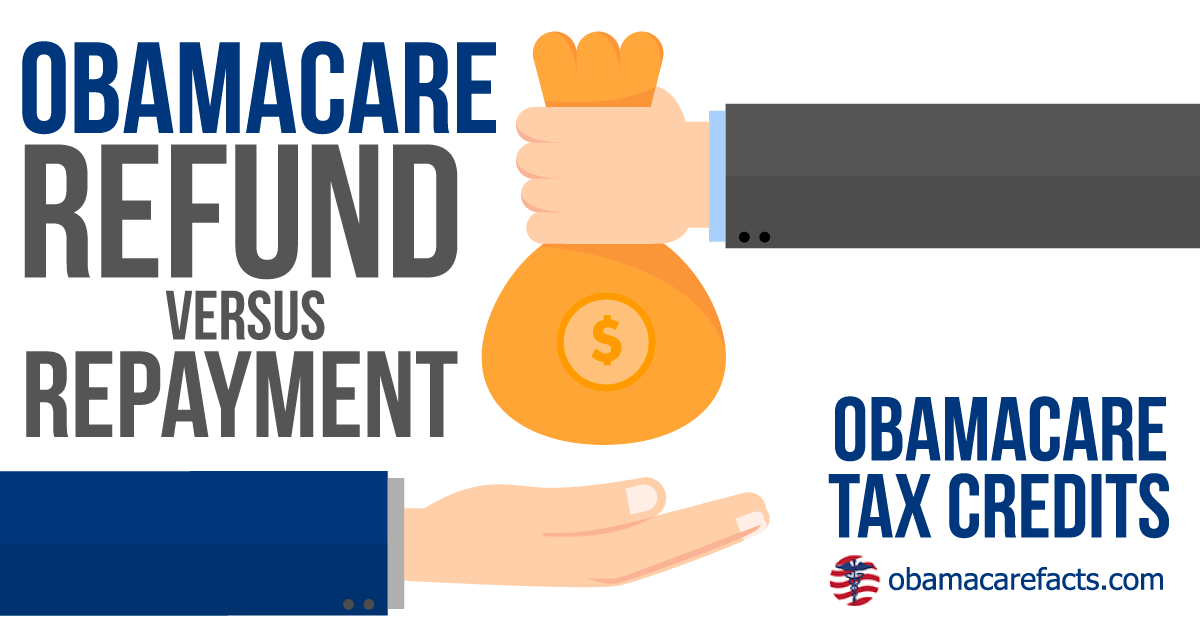 ObamaCare Refund Versus ObamaCare Repayment
On this page we cover the 2016 tax credit repayment limits and explain 2016 refunds for premium tax credits.
Nothing feels better than getting a tax refund or advanced tax credits, but repaying excess credits never feels good. Keep in mind, if you took too many credits then you are just repaying the money you owe. If you get a check back, you are being repaid the money you overpaid into the system.
Despite this obvious logic, I have still yet to meet a person who feels good about filing a form or writing a check for excess tax credits. You aren't alone, and perhaps moving forward this aspect will be refined.
Anyway, here is a quick breakdown of the repayment limits for 2016 (they are unchanged from last year).
Income % of FPL
Filing Status:
Single
Filing Status:
All Other
Less than 200% FPL
$300
$600
At least 200% FPL
but less than 300%
$750
$1,500
At least 300% FPL
but less than 400%
$1,250
$2,500
If your year end income exceeds 400% FPL, you will have to return the total amount of Advanced Premium Tax Credits you received.If you make too little to qualify for subsidies (less 100% FPL), then you owe NOTHING. That being said, if you know you are going to price out of cost assistance, make sure to update your Marketplace account. You may become eligible for a free or low-cost Medicaid plan if your state expanded Medicaid.
See our advanced tax credits repayment page for more details.