Ads by +HealthNetwork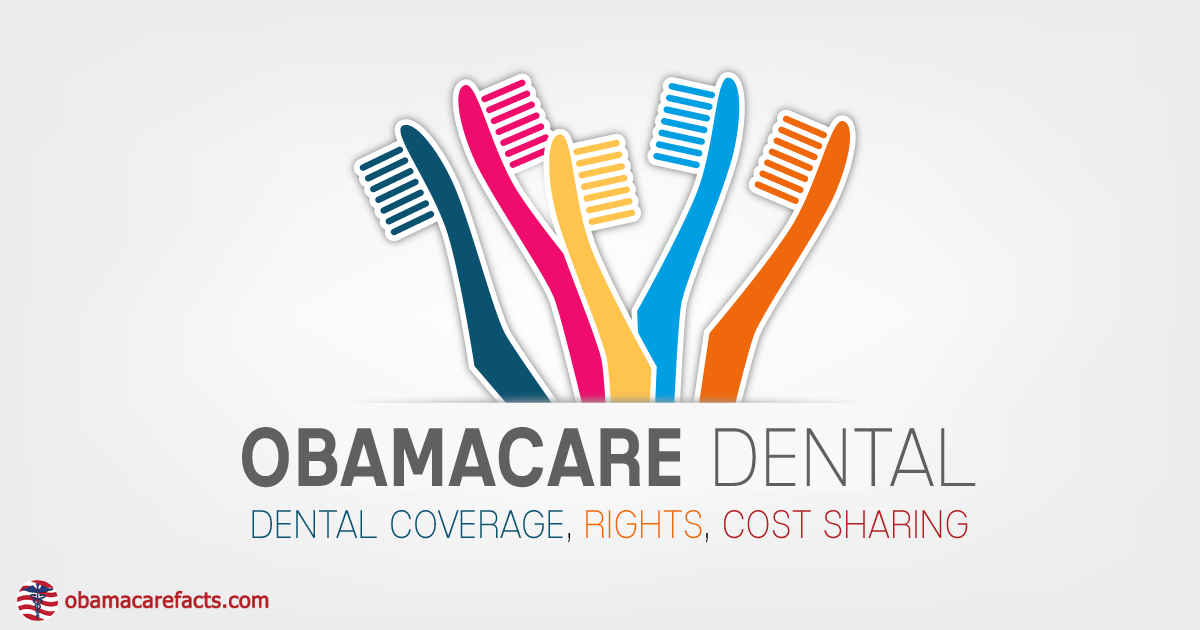 Affordable Care Act Dental Coverage
Dental insurance, for the most part, isn't covered under ObamaCare (the Affordable Care Act). However, children's dental coverage is a required benefit included on all ACA compliant plans, and cost assistance can be applied to any Marketplace plan that includes dental.
Although dental isn't a required benefit of the Affordable Care Act, it is certainly an important aspect of health and wellness, and therefore we thought it would be appropriate to discuss dentistry facts, dental insurance, and how the new healthcare law affects dental coverage.
TIP: The video below shows an example of how dental care can be free for kids through CHIP in most states based on family income. Also, the ACA requires kids must be offered dental insurance on marketplace plans as part of a plan, or as a standalone. The same is true about vision coverage as well.
Dental Coverage, Rights, and Cost Sharing
Here is a quick summary of what you need to know about dental, your rights, and how cost-sharing works on dental plans:
A child must be offered dental, but you don't have to take it.
If you have dental coverage through the Marketplace, it will typically have a maximum of $700 for a child or $1,400 for a family (exact amounts subject to change each year).
Adults don't have to be offered dental. However, many Marketplace plans offer dental as part of the plan, or as a standalone. You can't cancel dental that is part of your plan, so keep this in mind.
If dental is part of your plan, you can still use cost assistance to lower your plan costs.
Even with cost assistance, when you reach the maximum, you typically pay 100% of the costs for dental work. This is the opposite of health insurance under the ACA where you pay 0% after your maximum. So don't be confused by that.
Oral surgery may be covered by medical insurance in some specific cases, but it doesn't cover any procedure that is not medically necessary.
Dental works best for routine care. It is uncommon to find any insurance that covers major dental work past a certain dollar amount. ("The Dental Gap"?)
Adult Dental Coverage and the Marketplace
Some marketplace plans include dental coverage. If you decide you want dental coverage and your plan doesn't offer it, you can enroll in a separate, stand-alone dental plan after you enroll in marketplace coverage. Private dental plans can be obtained both on and off the marketplace.
Can I Get Cost Assistance on Dental Coverage?
Cost assistance only applies to major medical coverage and not dental plans. However, if you get a marketplace plan that includes dental insurance, it will only have one premium which Premium Tax credits can be applied to. You cannot apply Tax Credits to a stand-alone dental plan. CHIP includes dental insurance.
Child Dental Coverage
All plans offered to children must include dental coverage as an essential benefit. This means if you're getting coverage for someone 18 or younger, dental coverage must be available as part of a health plan or as a stand-alone plan. While it must be available to you, you don't have to buy it.
Rejecting child dental coverage won't result in your child not having minimum essential coverage, and you won't pay the fee.
Employer Dental Plan
For an employee, taking dental is usually a good idea as your employer pays part of your premium and thus your coverage will provide better value.
Can I Cancel My Dental Plan?
You can usually cancel a stand-alone dental plan at any time by not paying the premium. If you have a plan that includes dental, you can switch it during open enrollment, but can't drop the dental part of the plan without dropping the whole plan. According to HealthCare.Gov:
If you have a separate, stand-alone dental plan, you can cancel any time during the year by not making payments on the dental plan premium. This will cause your dental coverage to end. As long as you continue to pay your health plan premium, you'll stay enrolled in your health plan.
Important: Don't cancel your dental plan on HealthCare.gov if you want to keep your health plan. Selecting "Remove" in My Plans and Programs under your dental plan will cancel both your dental and health plans.
If you have a health plan that includes dental benefits and want to modify that plan, you can change to another health plan that doesn't include dental benefits any time during Open Enrollment.
What is Dental Insurance?
Just like health insurance, dental insurance is designed to pay a portion of the costs associated with dental care in return for a monthly premium. There are three common types of dental insurance (ref: http://en.wikipedia.org/wiki/Dental_insurance):
Indemnity Dental Insurance Plan: This plan may be helpful when you want to stay with your dentist and he/she does not participate in a dental network. By the very nature of this plan, the insurance company pays the dentist a percentage of your services according to the policy you purchased. In addition, you will want to review the co-payment requirements, waiting periods, stated deductible, annual limitations, graduated percentage scales based on the type of procedure and length of time you have owned the policy before starting your dental work.
Dental Health Managed Organization (DHMO): When a dentist signs a contract with a dental insurance company that provider agrees to accept an insurance fee schedule and give their customers a reduced cost for services as an In-Network Provider. Many DHMO insurance plans have little or no waiting periods, no annual maximum benefit limitations while covering major dental work near the start of the policy period. This plan is sometimes purchased to help defray the high cost of the dental procedures. Some dental insurance plans offer free semi-annual preventative treatment. Your coverage for fillings, crowns, implants, and dentures will probably have limitations.
Participating Provider Network (PPO). Depending on your specific plan, the PPO works similarly to a DHMO while using an In-Network facility. However, it allows you to use an Out-of-Network or Non-Participating Provider. Any difference of fees will become the financial responsibility of the patient unless otherwise specified in your dental policy. As noted, some dental insurance plans may have an annual maximum benefit limit. Thus, once the annual maximum benefit is exhausted any additional treatments may become the patient's responsibility. Each year that annual maximum is reissued. The reissued date may vary as a calendar year, company fiscal year, or date of enrollment based on your specific plan.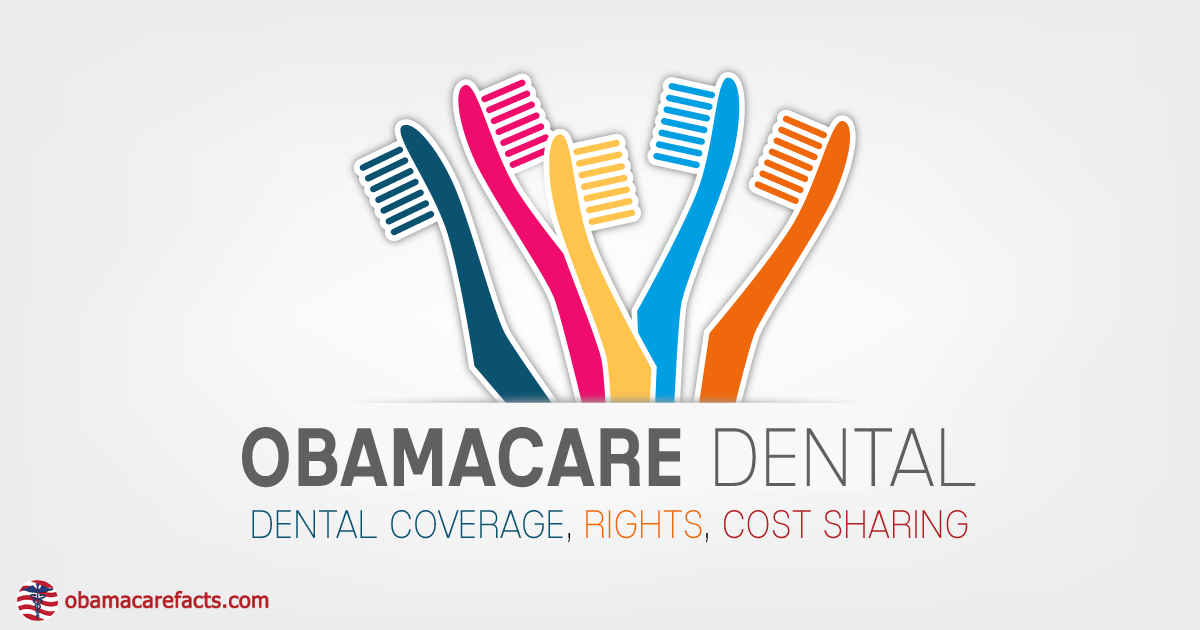 How Does Dental Insurance Work?
Dental insurance covers essential dental services at a cost-sharing amount up to a stated maximum. Depending on what procedure you need it will be covered at a different cost-sharing amount following the "100-80-50" rule. This means your coverage pays 100 percent of the cost of routine preventive and diagnostic care, such as checkups and cleanings; covers 80 percent for fillings, root canals, and other basic procedures; and 50 percent for crowns, bridges, and major procedures
Once the maximum is reached, the plan won't pay any more that year. Usually, the maximum amount is relatively low, so won't cover you in worst-case scenarios. Some plans, however, won't have limits on specific procedures, although they may have a lower cost-sharing amount.
Dental insurance will cover most reasonable costs, especially if those costs are accrued over time. As you continue coverage, it may have better cost-sharing over time.
Usually dental will have a "missing tooth clause" meaning they won't cover work for a tooth lost before obtaining the coverage.
Unlike health plans under the ACA, dental coverage doesn't result in you paying less once you hit your maximum. Dental isn't as well regulated, and you could find yourself being denied coverage or claims. That being said, it can provide some value if you require routine care.
Is Dental Insurance Worth it?  Should I Get Dental Insurance?
In general dental insurance isn't a smart buy for individuals who buy it from an insurer themselves. With dental insurance not everything is covered, maximum amounts that will be covered are low, benefits may take up to a year to kick in, and in general most experts we've heard from recommended simply paying out-of-pocket. However, if you get coverage through your employer, have a large family that can get on reasonable group plan rates, get free or low-cost dental plan, or you are getting dental coverage for your child, it can be a smart buy.
Some may simply obtain dental insurance (which is relatively inexpensive) to buy the piece of mind of knowing one is covered. If you do purchase dental, make sure to make the most of your coverage and see your dentist.
For most people, the less one can pay in premiums the better. The dental work you'll really wish you had insurance for will be far beyond any plans maximum in most cases. Instead take advantage of the cost-sharing on routine care over time, that all plans provide. You can also take advantage of rates charged to your insurer. However, in some cases, this could result in you missing a "break" that can be given to an uninsured person. It never hurts to ask your dentist for a cash discount or beneficial credit terms.
Is Dental Coverage Required Under the ACA?
Yes, for children but not adults. After Jan. 1, 2014, all individual and small group market plans – both inside and outside the exchange – must be certified as "qualified health plans" except for stand-alone dental plans. QHPs must provide all "essential health benefits." Pediatric oral health services are included in the 10-category EHB package and must be offered.
ObamaCare and Dental Insurance