"The American Health Care Act" Explained




Ads by +HealthNetwork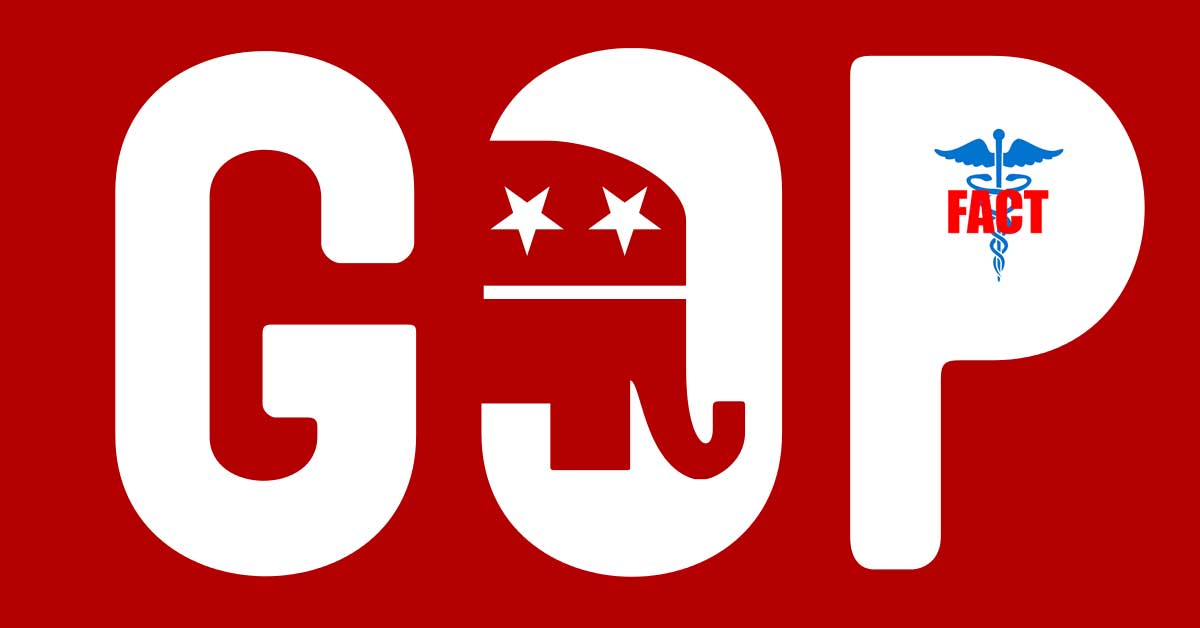 A Simple Version of Everything You Need To Know About the ObamaCare Repeal and Replace Plan
We explain "the American Health Care Act" (The New ObamaCare Replacement Plan) in simple terms. You can see our full review here or see a simple pros and cons list here (the list below offers some opinion, like the opinion that taking away Medicaid from tens of millions of Americans is "not good", so if you want less opinion added in, see our full review; otherwise this review is accurately representing the plan).
UPDATE: This plan didn't pass the House the first time, but then it did the second time, and it is now at the Senate.Things are moving very quickly, so see a simple summary of the AHCA as it stood when it got to the Senate. This page just acts as a summary of the major provisions (which are subject to change). See: A Full Review of the House Republican ObamaCare Plan (aka Trumpcare, Ryancare, AHCA, and Obamacare 2.0) "the American Health Care Act" for more details.
NOTE: You should see a basic review of ObamaCare, a basic review of the Better Way (Ryancare) plan, a basic review of TrumpCare (as presented on DonaldJTrump.com), and "the Last Week Tonight with John Oliver (HBO) where he discusses the Repeal and Replace plan." It is a smart and simple summary despite its pro-ACA bias, semi-racy content, and comedic tone. The basics are easy to understand, the details are more complex. The better you understand the basics, the better you can understand how the new plan is and isn't different from ObamaCare.
TIP: Don't confuse this new bill with "the World's Greatest Health Care Plan" by Pete Sessions. That is another ObamaCare proposal. This one, the RyanCare that Trump supports, is called "The American Health Care Act."
American Health Care Act Facts: Facts on the Bill that Could Become TrumpCare
Here are the basics of "the American Health Care Act" (the latest official iteration of the House Better Way Plan):
NOTE: Some information below is from the leaked draft, we reviewed the official bill here. The following is still generally correct since the changes were minor. Once things are more certain we will create one final page and make sure all are clearly pointing to that one. For now, this is the gist of what the new healthcare act does.
Most of this starts in 2018 and 2020 (after Congress is elected once or twice and Trump gets another shot). They do a "slow rug pull" (like when a magician pulls the tablecloth off the table so fast that things don't fall off; except with a slow pull things fall everywhere, slowly). For example, Medicaid is defunded in 2020 (date subject to change), so people don't lose coverage until after the GOP is reelected (that is a fact and should be noted). That said, this is notably better than "just repealing Medicaid expansion." UPDATE: This date has changed a few times since we wrote this.
The plan takes away the fees for the mandates, but not the mandates themselves. It also takes away most taxes on industries. You can imagine what happens when the federal government is starved of revenue; the deficit isn't going down without other serious cuts, to say the least.
The plan includes a continuous coverage exclusion which allows insurers to charge you 30% more if you have a gap in coverage of more than 63 days. After you pay in for 12 months, it goes back to normal. This is arguably a fair trade for the mandate, but it will also prevent low-income Americans from accessing coverage in many cases. I'm not sure how this fills the market with young people, but there are many worse ideas out there. Supporters of the law should give due credit where credit is due, the GOP keeping preexisting conditions protections is a big deal.
The plan replaces income-based tax credits and out-of-pocket cost assistance with age-based cost assistance. This works well for some groups and fixes some sticking points, but older people (under 65) with lower incomes and low-income young people with higher medical costs are going to lose a ton of assistance. Those with chronic conditions who depend on out-of-pocket cost sharing would be in trouble. As a plus, those stuck with high costs due to income just over the 400% poverty level under ObamaCare will feel some relief here (that is a very good thing).
The plan repeals Medicaid expansion (pulling the rug out slowly) and block-grants traditional Medicaid. This likely results in less funding for states. It is good that states get to keep their programs, but the lack of funding could undo many of the positive changes.
The plan expands HSAs. HSAs can be very beneficial, but people hate them. The idea is to encourage you to put money into a savings account with tax advantages. You can then use the funds for a broad range of healthcare costs. This is a good idea for those who have the money to set aside. We have them now, but people from all walks of like tend to yell at me a lot when I suggest using them. The new limits essentially replace cost sharing subsidies, but I suspect that people with no extra cash are going to be furious. That being said, HSA changes suggested by this leaked draft will help a lot of people without significant tax revenue loss. Those changes include: making the HSA contribution limit equal to the HDHPs maximum out-of-pocket limit; allowing people to purchase OTCs; reducing the tax penalty for use the funds for non-approved medical spending; allowing older couples to make catch-up contributions together; and a 60 day window after purchasing an HDHP for an HSA to be establish with tax benefits backdated from the start of coverage. It's a bit surprising that GOP plan doesn't drop the requirement to have an HDHP altogether and allow every one an opportunity to get the tax benefits of these savings accounts.
It would increase the taxes paid by middle-class workers on their wages by making the value of employer insurance taxable income. At the same time, it would cut taxes on employer benefit packages valued over $500,000, the tax on incomes over $200,000-$250,000, the tax on insurers' profits, and the tax on brand-name pharmaceutical companies.
And way more including strange things like defunding parts of the brand new 21st Century Cures Act that the GOP just passed. They defund sections of a highly touted 'bipartisan' Act that just passed. Also, abortion coverage and such is stripped away in very specific ways. That is, of course, a tricky issue. It could have a dramatic effect the way insurers in every sector offering this coverage (or not).
The bill also partly defunds Planned Parenthood by making it so they can't take Medicaid payments using complex wording. They don't name PP directly, add a catch that says "For a state to receive funding for Medicaid (or a waiver) for payments to any non-profits (or anyone associated with them) who provide abortions (except under the Hyde Amendment) whose funding from Medicaid as a nationwide health care network exceeded $350,000,000 in the fiscal year 2014". No matter what your politics, it seems unfair to hide a Planned Parenthood repeal in a repair plan (meaning, thoughts on this provision aside, it should be its own conversation, not hidden in an ObamaCare repair bill).
Thus, the plan helps high earners and businesses the most, is a wash for the middle class depending on individual out-of-pocket medical costs and stands to leave tens of millions of uninsured/underinsured with access to an underfunded sick pool or nothing at all.
That is the gist, some of the far-right and Libertarians want way less, Democrats and progressives will want more. That means one will have to fight to get even this much. Things are very much up in the air.
Here is an example of how tax credits change, you'll need to see the full review below for the details. We will be creating another simpler summary soon, for now, we hope this helps.
The tax credit would be paid for each month a person had coverage from the first day. A taxpayer is eligible for is 1/12 of these annual amounts for each covered individual based on their age:
Under 30: $2,000 ($166.67/month)
30-39 years old: $2,500 ($208.33/month)
40-49 years old: $3,000 ($250/month)
50-59 years old: $3,500 ($291.67/month)
60 and up: $4,000 ($333.33/month)
Limitations on the tax credit:
$14,000 ($1,166.67) Maximum tax credit for a single tax return (dependents included)
For large families, it is based on the 5 oldest members of the tax family
3/4/2017 UPDATE: A newer draft of the House bill to repeal and replace the ACA was reportedly leaked 3/3/2017. While this new leaked draft itself has not yet been made public, it is being reported that it is essentially the same, but will now exclude high-income earners from being eligible for the refundable tax credit which replaces the Premium Tax Credit. It also seems essential health benefits will stick around. We are going through the latest bill and will have all the updates posted shortly.
NOTE: Those assistance amounts are generous when you consider that the GOP ran on repeal. It is tempting to be upset, but the reality is that Ryan and his team have become odd allies of ACA supporters compared to the more extreme right. They appear to be making some small steps in the right direction. There are big, big scary problems and attacks on poor people and women in here, but perhaps, with continued pressure from informed constituents, positive changes are possible. This is, in many cases, more than our team was expecting. So try to keep that in mind.