How to Get an Obama Phone or Internet




Ads by +HealthNetwork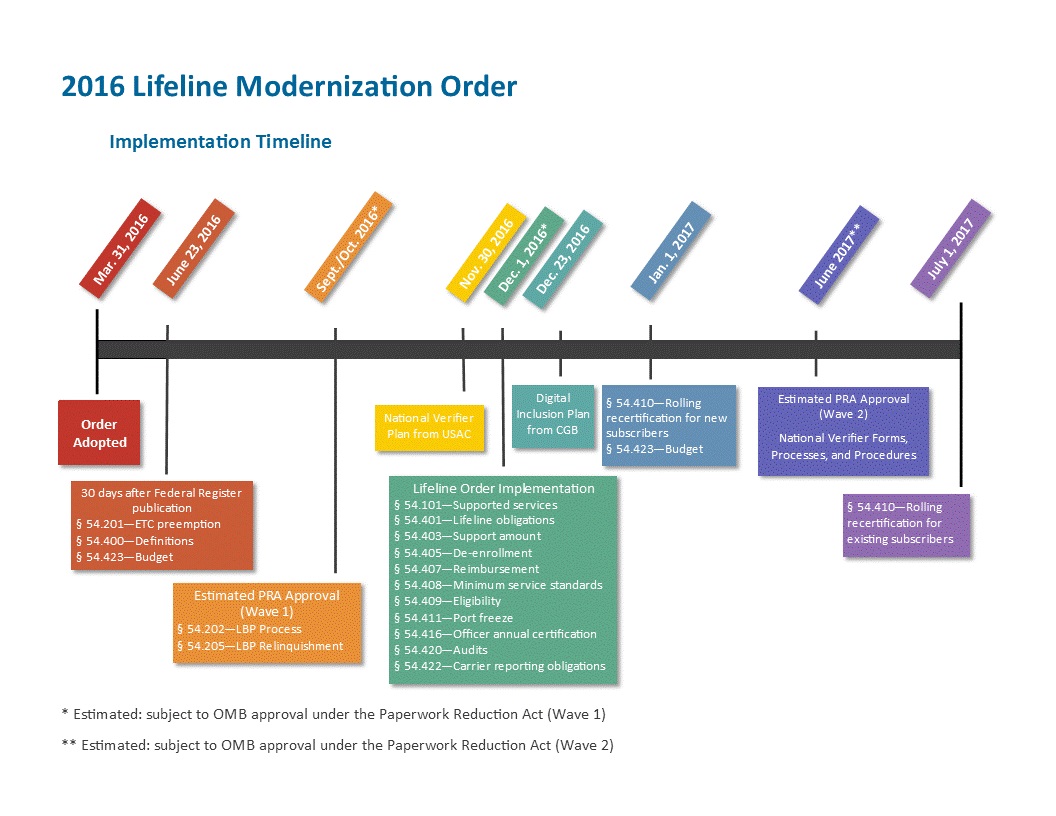 How to Get a Free Phone and Free Internet Service if You are Low Income
Low income families may be eligible for a free or low-cost "Obama phone" (a Low-income "lifeline") or even free "Obama internet" (Low-income Broadband). You can get a cell phone or land line, and even broadband (in some limited regions for now) by taking advantage of the FCC's "Life-line" program directly through many of the nation's telecommunications providers (like Verizon and ATT).
Those making less than 135% of the poverty level may qualify for the Lifeline program, apply now.
You can learn about the Lifeline program directly from the FCC here or keep reading. We suggest getting help directly from the FCC, lifelinesupport.org, or a major phone company to avoid being sold a product through a third party under the guise of "free Obama phones" (there is nothing wrong with third party wireless providers participating in the lifeline program, we just don't recommend them to those who are still learning about the program).
With that in mind here is the Low-income Lifeline link for ATT and a more general application process if you use another carrier. The FCC does not furnish phones directly, so you'll need to go through a provider and apply through them.
The Truth About Obama Phones, the History of the Universal Service Fund
Obama didn't start the Lifeline program, the first semblance of the program starts under both Reagan in 1984, it was expanded by the Telecommunications Act of 1996 under Clinton, and then expanded again under Bush for TracFones. Under the Obama administration it was modernized again, with the most recent update including a test program for broadband.
The whole "Obama phone" thing is a slang term, much like "Obama care" is slang for assistance programs under the Affordable Care Act. Learn more.
How much do taxpayers pay for Obama phones? (Is lifeline funded with tax payer money?) You know the extra charge on your phone bill that bill labeled USF? That is a federally mandated charge to the universal service fund (USF) into which all telecommunications providers are required to contribute a percentage of their interstate and international end-user telecommunications revenues." So tax payer money does not go directly to "Obama phones", but there really are assistance programs to ensure even those struggling with poverty have access to cell phones and Internet. The cost is essentially split between the telecommunications giants and their users, but via a federal mandate.
Link-up and Life-line
To be clear there are two types of assistance programs here, Link-Up and Lifeline. Information in quotes below from Forbes.
"Link-Up assists consumers with the installation costs of phone service. The program pays up to $30 of the cost of installation and up to $200 in the form of a one year, interest-free loan for additional installation costs."
"Lifeline provides discounts on basic monthly service at a primary residence for qualified telephone customers. These discounts can be up to $10.00 per month, or more for certain Native Americans. Generally, to qualify, your income must be at or below 135% of the federal poverty guidelines (these vary by location and size of family but for comparison)."
TIP: Lifeline program eligibility is based on the Federal Poverty level compared to income and family size, and other factors (such as being eligible for Medicaid or school lunch, learn more about eligibility). It is part of the larger Universal Service Fund which covers other public Telecommunications Programs.
What is an "Obama Phone"?
An Obama phone is slang for a free or low cost cell phone and cell service studies by the federal government under the Lifeline Act. The Lifeline act was enacted by President Reagan in 1985 and Modernized by President Obama (see Federal Register) to include cell phones and as of March 2016 internet service as well!
FACT: Only one Lifeline Program discount (one telephone line – either landline or wireless) is allowed per household. The definition of a "household" is anyone living at an address (including children, relatives, people not related to you, etc.) who share income(s) and household expenses. You can
TIP: Your telephone company will use a Household Worksheet to determine if more than one household resides at your address. The worksheet must be completed when any new applicant applies for a Lifeline Program discount at an address where a discount is already being received.
Who is Eligible for a Free Low-Income Lifeline?
Eligibly is based primarily on income, but some other assistance programs may automatically qualify you as well.
Eligibility
Status
Type of Eligibility
Kept

Supplemental Nutrition Assistance Program (SNAP)
Supplemental Security Income (SSI)
Medicaid
Federal Public Housing Assistance
Tribal-specific programs: Bureau of Indian Affairs General Assistance, Tribally-Administered Temporary Assistance for Needy Families (TTANF), Food Distribution Program on Indian Reservations (FDPIR), Head Start
Income at or below 135% of the Federal Poverty Guidelines

Added

Veterans Pension and Survivors Benefit Programs

Removed

National School Lunch Program
Temporary Assistance for Needy Families
Low-Income Home Energy Assistance Program
State-created criteria
Effective December 1, 2016 for new subscribers