Is the Medicare Shared Savings Program Working?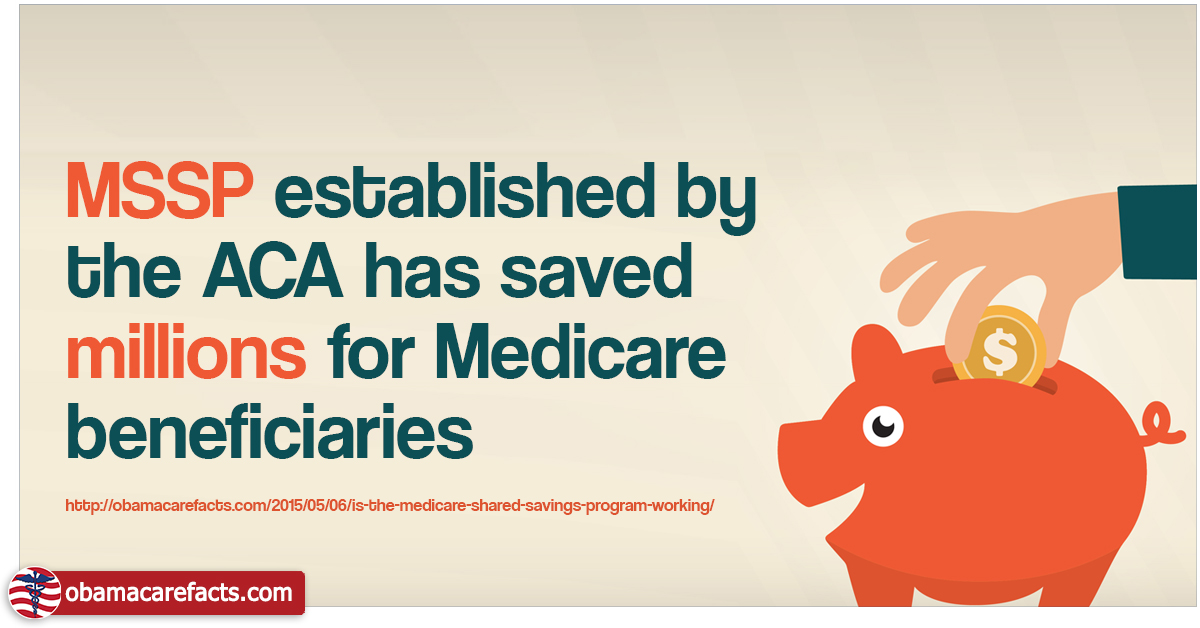 The Medicare Shared Savings Program (MSSP) established by the ACA allows healthcare providers to group together under ACOs to get paid for quality over quantity. Initial reports show savings for Medicare and providers under the Accountable Care Organization (ACO) model established under the ACA. Not all the initial "Pioneer ACO" groups faired equally as well, but overall the model has seen success.
Findings of the initial study on MSSP and ACOs:
32 organizations, considered "Pioneer ACOs," began using the ACO model back in 2012. An
independent evaluation report
 has shown that between 2012 and 2013 the ACO model saved about $300 per Medicare beneficiary for a total of $384 million ($279.7 million in 2012; $104.5 million in 2013).
Here are a few facts to help you understand Medicare Shared Savings and Accountable Care Organizations:
Accountable Care Organizations (ACOs) were established under the ACA as a way for doctors, hospitals, and other care providers to group together to deliver organized care to Medicare patients.
Providers who group together in an ACO can choose to be paid by the Medicare Shared Savings Program (MSSP) instead of being paid via a traditional fee-for-service (FSS) model. Several different ACO models are being tested, but they work in similar ways rewarding quality over quantity.
The MSSP model pays for quality over quantity. It pays out like a fee-for-service model, but by meeting certain benchmarks and keeping costs and re-admittance down ACOs can gain or lose extra payments from Medicare.
Today there are over 300 ACOs, but the first 32 are called Pioneer ACOs. They started in 2012. Their success was measured and studied. While not all 32 had success stories, overall the group showed that Medicare saved money while patients benefited and providers saw a profit.
This new model of quality over quantity, if embraced by more providers, could help to curb Medicare spending in the long term and decrease the deficit. In 2013 it was projected this model could save up $940 million over the next four years.
See the summary from CMS below or read more about ACOs and MSSP from our page on Accountable Care Organizations.
Read the full April 10, 2015, Report on ACOs from CMS