ObamaCare | Health Insurance Exchange




Ads by +HealthNetwork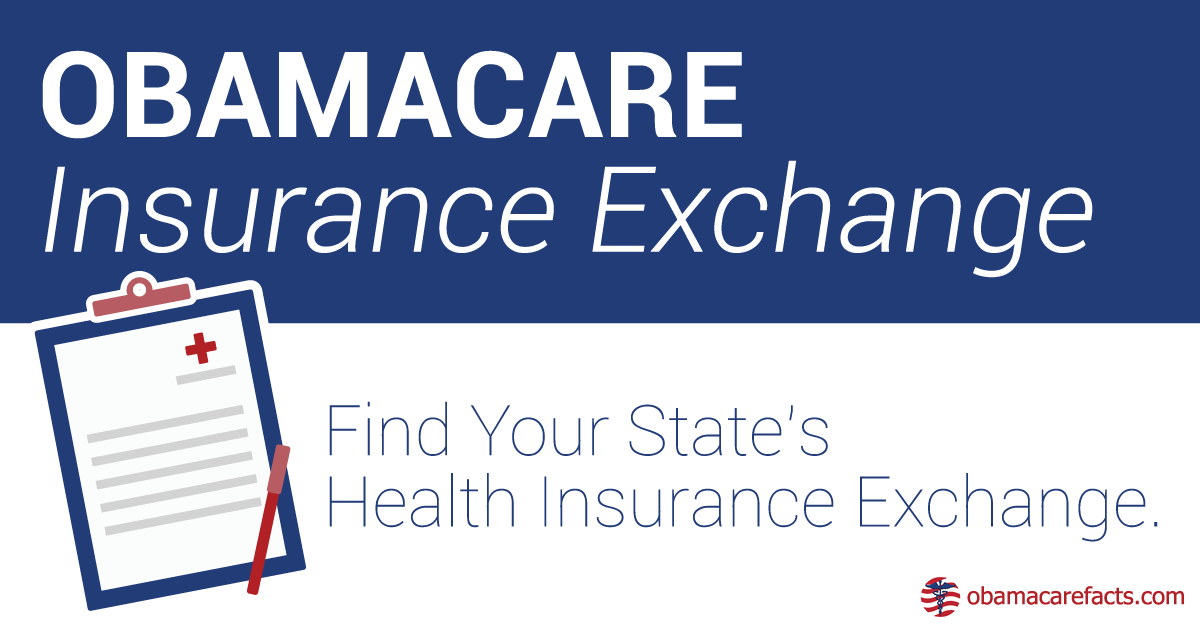 What is the ObamaCare Health Insurance Exchange Marketplace?
The Health Insurance Exchange Marketplace is an online marketplace for health insurance under the Affordable Care Act (ObamaCare). The Federal marketplace is HealthCare.Gov. Some states operate their own exchanges (you can find out if your state uses its own marketplace or the federal marketplace by going to HealthCare.Gov).
Americans can use HealthCare.Gov or their state's "Affordable" Insurance Exchange (Marketplace) to obtain coverage from competing private health care providers.
Shoppers can use a price calculator to see if they qualify for cost assistance subsidies as well as Medicaid and CHIP and see side-by-side comparisons of qualified health plans ensuring the best deal for them and their family.
Open enrollment in the health insurance Marketplace starts Nov 1st and ends Dec 15 each year (although there may be extensions).  You won't be able to sign up outside of open enrollment without qualifying for a special enrollment period. Don't miss your chance to get covered and get cost assistance each year!
The Health Insurance Marketplace: What Every American Should Know
Here are the most important things to know about the marketplaces going into open enrollment each year.
•  During open enrollment, you can use the marketplace to enroll in a new plan, change plans, verify cost assistance, enroll in Medicaid and CHIP, and to apply for cost assistance.
•  Cost assistance, which can include premium subsidies and out-of-pocket subsidies depending on income, is only available through the marketplace and can only be used in marketplace plans.
• From 2014 – 2018 you had to obtain or maintain minimum essential coverage (all marketplace plans are minimum essential coverage), or qualify for an exemption, during open enrollment to avoid owing the per month fee for not having coverage. From 2019 forward the fee for not having coverage has been reduced to zero.
• In the individual and family market, open enrollment is the only time you can switch plans or buy a new plan, this is true whether you use the marketplaces or shop outside of the marketplaces.
• If you miss open enrollment you won't be able to buy a major medical health plan that counts as minimum essential coverage unless you qualify for a special enrollment period.
• Open enrollment for ObamaCare's health insurance marketplace happens each year starting on November 1st and ending on December 15th.
• Coverage purchased on the marketplace by the 15th of each month starts the 1st of the following month.
• Everyone can use the marketplace (unless you qualify for Medicare, Medicare isn't part of the marketplace). If you don't like your current plan or don't have insurance you should apply for the marketplace today to see your options. Applying doesn't mean you have to enroll.
• Even though anyone can use the marketplace, only those without employer-based health coverage options and those making less than 400% of the Federal Poverty Level (FPL) are eligible for cost assistance.
• No one has to use the marketplace. If you don't qualify for Medicaid or cost assistance it may be wise to see your options outside of the marketplace. Not all health insurance providers offer plans on the marketplace. Please note that while your options may be different depending on where you shop each specific major medical plan must be sold at the same premium (before cost assistance) regardless of where you get the plan.
• Private insurance outside of the marketplace has no official open enrollment period, however, almost all providers have unofficially adopted ObamaCare's open enrollment periods. You won't find health insurance options that offer all of the ACA's benefits rights and protections outside of open enrollment periods in most cases.
• If you have Medicare Part A or Medicare Advantage, Medicaid, CHIP, any job-based plan, any plan you bought yourself, COBRA, retiree coverage, TRICARE, VA health coverage, or some other kinds of health coverage, you are considered to have minimum essential coverage under the Affordable Care Act (the type of coverage you needed to avoid the fee from 2014 – 2018).
• Some additional rules apply for working seniors, high-income seniors, and those with Medigap insurance. ObamaCare and Medicare.
• Exchanges are either State, Federal or join-run depending on your State. You can find your state's marketplace here.
Marketplace Cost Assistance Subsidies Facts
• Tens of millions of Americans who will qualify for cost-assistance offered exclusively through the marketplace!
• In 2014 alone 85% of the 8 million who enrolled in private insurance got cost assistance. Each year more than 50% of Americans without insurance may get insurance for $100 a month or less due to the way cost assistance caps premiums.
• There are three types of cost assistance offered through the Health Insurance Marketplace to those making under a certain amount of income who don't have access to employer-based insurance.
• Medicaid and CHIP for those making less than 138% of the Federal poverty level (FPL).
• Help with out-of-pocket costs for those making up to 250% of the FPL.
• Premium tax credits to reduce monthly premiums for those making up to 400% of the FPL. Premium tax credits can be claimed in advance (paid directly to your insurer and then taken off your premium) or deducted from your year-end taxes (you pay your premium and deduct the cost from MAGI).
• You may qualify for both premium and cost-sharing subsidies since they are not mutually exclusive. However, you cannot qualify for Medicaid and other marketplace subsidies since Medicaid includes them already.
• If you have work-based coverage, you can apply, but you won't be able to get subsidies.
• The Official Website of the State Health Insurance Marketplace is healthcare.gov. Learn more about the Health Insurance Marketplace website works by watching the video below:
Health Insurance Exchange: Don't Wait to Enroll in the Health Insurance Exchange Marketplace
The Health Insurance Exchanges are State-specific marketplaces for health insurance. Americans making under 400% of the Federal poverty level can use their State's marketplace to buy Federally regulated, subsidized private health insurance from competing providers.
You can apply today to see if you qualify for subsidies! You can only enroll during open enrollment each year, but you can apply for the marketplace at any time to see if you qualify for cost assistance.
Those who don't obtain and maintain insurance, or an exemption, will be charged a fee on their income tax returns for each month they go without coverage. Keep reading our unbiased breakdown of the exchanges and how the marketplaces work to get the inside scoop before you buy your health insurance.
How to Sign Up For The Health Insurance Marketplace
There are four ways to sign up for your State's Health Insurance Marketplace.
1) Find your State's marketplace website.
2) Get in-person help. You can find in-person help by going to LocalHelp.Healthcare.gov.
3) Call the 24/7 marketplace helpline 1-800-318-2596.
4) Mail-in a paper application. bit.ly/PaperApplication. (read these instructions first)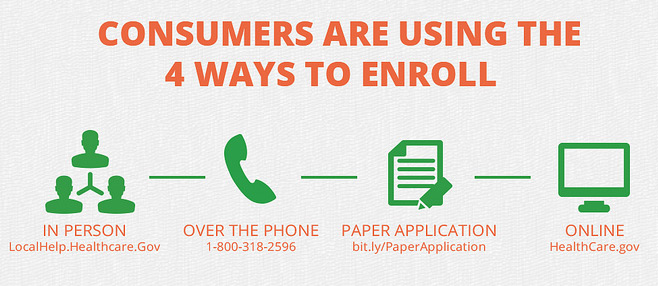 State Health Insurance Exchanges, the Federal Health Insurance Exchange, and Join-run Exchanges
Under the law, ObamaCare's State Health Insurance Exchanges can be run in different ways. States can build a health insurance exchange on their own, partner with one or more other states, run a joint exchange with the Federal Government, or have the Federal Government build and run the insurance exchange for them.
All exchanges had to be fully operational by October 1st, 2013. Only states who built their own exchange received full Government funding for the marketplaces.
States that set up their own exchange directly determine which companies can compete in their exchange and negotiate benefits and prices. In a federal exchange, the U.S. Department of Health and Human Services (HHS) does this for them. In a join-run exchange, any carrier meeting the minimum Federal and State requirements can compete in the exchange.
Today all states have operational marketplaces.
Ready to sign up for health insurance? Find your State's health insurance marketplace now.
You can see the details on each health insurance exchange at commonwealthfund.org to understand which parts of each marketplace are federally run and which are handled by the state.
NOTE: Although in practice states could partner on exchanges, substantially all states in practice either decided to their own exchange or use the federal marketplace HealthCare.Gov.
Health Insurance Exchange or Health Insurance Marketplace: Understanding the Semantics
A health insurance exchange is a marketplace for purchasing health insurance. Thus we could call them exchanges or marketplaces, and we would be talking about the same thing. The official term when talking about Americans using the exchange is "health insurance marketplace." However, the Affordable Care Act itself refers to them as exchanges. Each State-run exchange has its unique name.
The health insurance exchange can also be referred to as the HIX, ObamaCare Exchange, Health Benefits Exchange, Health Care Exchange, Health Insurance Marketplace and Affordable Insurance Exchanges. The terms are all interchangeable, just like ObamaCare is also called Health Care Reform, the Affordable Care Act, ACA, etc.
ObamaCare Exchanges: State Health Care Exchange Time Line
The states had until November 16th, 2012 to submit a declaration letter of how they will handle their state health insurance exchange.
States who were going to run their own "ObamaCare" exchanges had until December 14th, 2012 to submit an initial Blueprint application. The HHS approved the state's exchange on Jan 1st, 2013.
The final deadline for both the Declaration Letter and Blueprint Application for State Partnership Exchanges was extended to Friday, February 15, 2013. All states were expected to have their exchanges open for October 1st, 2013. The states were able to apply for funds from the federal government for assistance with the exchange. Get the Update on Your State's State Health Insurance Exchange.
In the end, everything was mostly up and running on time by open enrollment 2014 in late 2013, although open enrollment did have to be extended into 2014. By open enrollment 2015, things were working smoothly.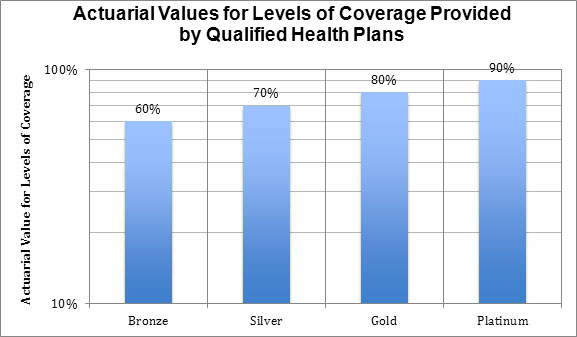 How Do The ObamaCare State-Run Health Insurance Exchanges and Federal Run Exchanges Work?
The ObamaCare health insurance exchanges allow all Americans above the poverty line to be able to buy health insurance through providers via an online health insurance marketplace. The marketplace also offers subsidies for lower cost premiums, lower out-of-pocket costs, and Medicaid. The health insurance marketplace works similar to a car insurance website where side-by-side cost and benefit comparisons of different tiered plans are displayed to help the shopper purchase the best coverage for them and their family.
• If you have Medicare, you cannot, in most cases, purchase another insurance plan. This includes a marketplace plan.
• If you have access to qualifying employer-based insurance you cannot get subsidies.
• Each health care provider tries to attract customers by providing affordable quality health care packages.
• You can compare coverage options using an online calculator to figure out which plan is right for you.
By enrolling in the exchange you will automatically be shown prices that reflect your savings after tax credits. Please note only those making under 400% of the Federal Poverty level will be eligible for tax credits and only those below 250% are eligible for out-of-pocket assistance.
The Department of Health and Human Services (HHS) administers the requirements for the exchanges and the health plans that can be sold on the exchange. This measure of quality assurance ensures that any plan bought on the exchange meets certain requirements, increasing consumer protection.
Watch Movie Videos on the Health Insurance Marketplace
What Type of Plans Are Available on the ObamaCare Exchange?: Bronze, Silver, Gold and Platinum
There are four tiers of "qualifying health plans" or "metal plans" you or your employer can purchase on the exchange. They range from lower quality, but more affordable "Bronze plans," to "Silver plans" to a more expensive plan with better coverage called a "Gold plan." There is also a "Platinum plan" which is the highest quality and cost plan. Lower premium plans will have higher deductibles, fewer benefits and larger out of pocket costs. All plans offer at least ten essential health benefits including free preventive services. Get more details on each of the Qualifying Health Plans.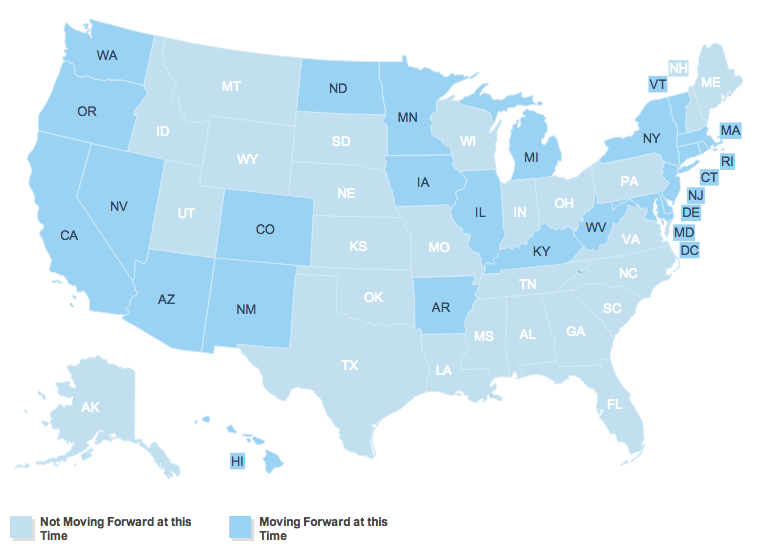 Qualifying Health Plans: Minimum Benefits Required by ObamaCare for Plans Sold on the Health Care Exchange
Qualifying Health Plans are plans that meet the minimum standards set forth by ObamaCare. All plans sold on and off the ObamaCare Health Care Exchange must include the following ten essential health benefits to be considered a Qualifying Health Plan:
1. Ambulatory patient services
2. Emergency services
3. Hospitalization
4. Maternity and newborn care
5. Mental health and substance use disorder services, including behavioral health treatment
6. Prescription drugs
7. Rehabilitative and habilitative services and devices
8. Laboratory services
9. Preventive and wellness services and chronic disease management
10. Pediatric services, including oral and vision care
Learn more about the official health insurance regulations on our ObamaCare health insurance rules page.
Affordable Insurance Exchange: How Much Does the Health Insurance Exchange Cost?
The cost of your health care on the online Health Insurance Exchange depends on many factors. The primary factors are income and what type of plan you want to purchase. Plans range from basic with minimal coverage to nearly all-encompassing high-end plans.
The ObamaCare exchanges should, on average, are projected to lower the cost of health insurance premiums by 7% to 10%. This reflects an increase in premiums weighed against savings from subsidies, among other factors listed below. The following factors are projected to decrease the cost of premiums:
Those making between 133% (138% in States that have expanded Medicaid) and 400% of the Federal Poverty Level can apply for tax credits that can lower the cost of their insurance premiums considerably, resulting in those Americans getting "affordable" health insurance.
Increased competition among private insurance plans via comparative shopping and consumer information available on the exchanges.
Small businesses get the same purchasing power on the Health Insurance Exchanges as large businesses.
Administrative costs are streamlined by standardizing forms and reducing the volume of paperwork doctors have to do.
Insurance companies can't discriminate against Americans with pre-existing conditions. This provision will force insurance companies to provide high-quality benefits at more competitive prices.
Before the ACA the average American paid about 20% of their income for health insurance. "Bronze plans" and "Silver plans" are capped at 9.5% of your income for 300 – 400% FPL. It's a sliding scale so those who make less will pay less due to cost assistance offered through the exchange in the form of premium tax credits. "Gold plans" and "Platinum plans" can cost no more than 12% of income. Starting in 2018 high-end plans may be subject to a 40% excise tax depending on cost. Depending on your income you may pay only a percentage of the total cost.
The ObamaCare Health Insurance Exchanges are affordable insurance exchanges run by the state or federal government. Using the ObamaCare exchanges low to middle-income individuals, employers and Congress can buy affordable health insurance using a wide range of customer assistance tools.
Health Insurance Marketplace Tax Credits For Families and Small Businesses
After enrolling in the Health Insurance Marketplace, you will be able to apply for premium tax credits on your Health Insurance Marketplace application to help lower your monthly payments. Tax credits work in the form of advanced payments applied to your monthly premium and are sent directly to your insurance company.
Tools Used For Shopping on the Affordable Insurance Exchange
In the past, individuals and small businesses have paid higher premiums than larger firms since they lack the ability to pool risk and purchasing power. The Affordable Insurance Exchange provides consumers with some customer assistance tools for shopping on the exchange. Tools to access affordability and quality include comparisons of prices, quality, and physicians and hospital networks.
Who Participates in the State-Run Health Insurance Exchange?
The ObamaCare health insurance exchanges are meant to offer affordable, quality health insurance to small businesses and low to middle-income Americans purchasing health coverage via subsidies, competition and regulation. These groups have historically had trouble obtaining affordable healthcare plans that meet the current standards of health care under ObamaCare. The online health insurance marketplace is meant to remedy this.
Although the Health Insurance Exchanges are available to the public those who have other options, such as employer-based insurance, Medicare, Medicaid or CHIP will not be able to use the exchanges. Those who make over 400% of the poverty level will not be eligible to receive cost assistance on the exchanges, although they may still use them.
Workers who already have health insurance through an employer cannot use the Health Insurance Exchanges unless their share of their employer's coverage exceeds 9.5% of their family's income or does not meet the minimum requirements of plans sold on the exchange.
Using the ObamaCare Health Insurance Exchange As an Employer
To start, employers with less than 100 full-time employees can use the exchanges to purchase affordable health coverage for their workers. The employer side of the exchange is called a SHOP. Learn more about Small Business Health Exchange SHOPs.
Who Can't Participate in the Health Insurance Exchange?
Anyone who qualifies for Medicare, CHIP or Medicaid (under the new ObamaCare Medicaid expansion).
Employees with access to employer-based coverage. NOTE: If your coverage at work costs you more than 9.5 percent of your income, or if your employer's plan does not meet the law's minimum standards, you may be eligible to purchase insurance through the exchange using premium tax credits.
Large firms with over 100 full-time employees cannot currently use the exchanges. By 2017, large employers will be able to use the online insurance exchange to buy insurance for their employees as well.
Other exceptions apply such as being in the country illegally or being incarcerated.
Please note that you may choose to pay a tax instead of purchasing health insurance.
When Does Coverage Begin for Insurance Purchased Through the Online Marketplace?
The ObamaCare state-based health insurance marketplaces opened October 1, 2013. Open enrollment goes until March 31, 2014. Coverage purchased before the 15th of each month typically starts on the 1st of the next month.
Do I Qualify for Discounts via the ObamaCare Health Insurance Exchanges?
Part of the Affordable Care Act (ObamaCare) is focused on providing "affordable" health care. This means that those who can pay more do, but most of us will qualify for discounts to help pay for health insurance premiums. While most Americans will pay less, some will not. However, the Affordable Health Care Act doesn't promise "cheaper insurance for everyone." It promises "Affordable, quality health care for everyone."
If you make between $11,505 to $46,021, you can buy subsidized private insurance in the state-based online marketplaces. If you make less than 138% of the federal poverty level you may qualify for Medicaid.
You may qualify for discounts to help pay for premiums if your income is between 100% and 400% of the federal poverty level.
You can also find out if you qualify for extra subsidies to help with out-of-pocket costs or for government programs such as Medicare, Medicaid and the Children's Health Insurance Plan.
How Do I Sign-up for ObamaCare? Buying Insurance Through the ObamaCare Exchange Online Health Insurance Marketplace?
If your states offers access to the ObamaCare exchanges, buying insurance through the Online Marketplaces is easy. It's very similar to buying car insurance online.
First find your state's marketplace here. Next, fill out a simple application to see if you qualify for discounts or other coverage such as Medicaid or Medicare. (it's a simple form that you can update with any changes such as an income or job change throughout the year). You will then be able to use the Online Health Insurance Marketplace to compare different coverage options from health care providers that meet the requirements laid out in ObamaCare.
NOTE: Discounts are offered in the form of tax credits which are deducted monthly by your insurance provider and then adjusted for increased or decreased income on your end of year tax returns. Out-of-pocket assistance and Medicaid are also available to those who qualify.
Resources: Health Insurance Exchange images from news.xerox.com and statehealthfacts.kff.org
Additional Health Insurance Marketplace Resources
Use the resources below to ensure you are prepared to use your state's marketplace.
Would you like to learn more about the Health Insurance Exchanges? Please see our Complete Guide to the Health Insurance Exchanges.
Want a simple primer on using the Health Insurance Marketplace? Please see our Quick Guide to the Health Insurance Marketplace.
Learn more about Costs Associated with the Exchange
Learn more about Insurance Bought on the Exchange
Learn more about the Tax Penalty for Not Purchasing Insurance
Learn more about Calculating Tax Credits
Learn more about Benefits of Insurance Purchased through the Online Marketplace
ObamaCare Health Insurance Exchange 2014 – 2019 and Beyond
Now that you understand the ObamaCare Health Insurance Exchanges (Marketplaces) a little better, you are ready to go to your State's online health insurance marketplace and start shopping for coverage during each year's annual open enrollment periods. Remember, unless you qualify for a special enrollment period, open enrollment is the only time during the year when you can buy private coverage inside or outside of the marketplace, change plans, and make sure you are protected from the fee for not having health insurance.
ObamaCare Exchanges = Online Marketplaces For Insurance