Do We Still Need Planned Parenthood?




Ads by +HealthNetwork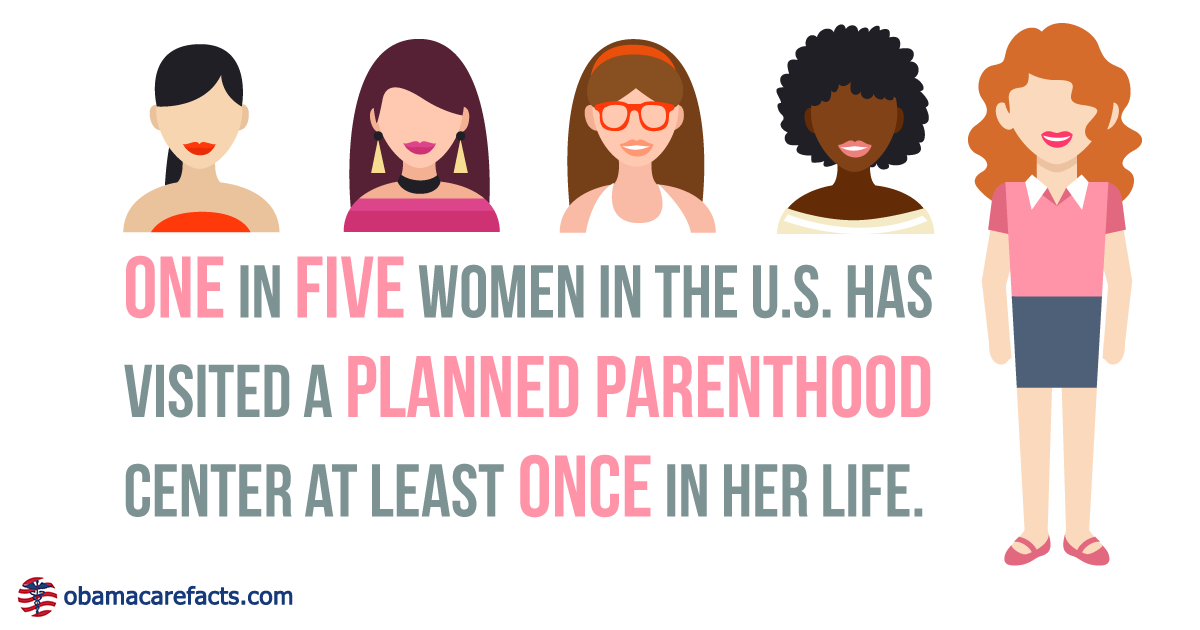 We need Planned Parenthood. ObamaCare's expansion of coverage options provides free sexual and reproductive health services, but millions fall in the Medicaid gap in states that didn't expand Medicaid, and millions more have yet to get coverage through the Health Insurance Marketplace.
Planned Parenthood gives millions of low-income men and women in non-expansion states somewhere to turn for reproductive health services, education, and information. Even in states that expanded Medicaid, Planned Parenthood helps both those with and without insurance including those with Marketplace coverage. Free birth control, cancer screenings related to sexual health, STI screenings, and maternity care may be covered under ObamaCare, but even people with coverage still need a place to get those services.
The role Planned Parenthood plays in our society goes beyond the services that a family doctor, hospital, or even community health centers can provide in some regions. Below we take a look at what Planned Parenthood really does and how ObamaCare (the Affordable Care Act) affects things.
UPDATE FOR 2017: Planned Parenthood is at risk of being defunded in 2017. Speaker Paul Ryan (R-Wis.) had said that defunding Planned Parenthood will be included as part of a bill to repeal ObamaCare (and this was the case with the Republican repeal and replace plan (the American Health Care Act). Find out how you can help protect Planned Parenthood, and/or find out how you can help protect ObamaCare.
What Does Planned Parenthood Actually Do?
There is a pervasive myth that Planned Parenthood just does abortions. Anyone who has used Planned Parenthood, or whose friends have used it, knows that isn't true. They provide education, screenings, reproductive health services, general health services, and counseling to both men and women. They play a huge role in identifying and providing treatment for sexually transmitted diseases. They help women who are pregnant and want to carry their babies to term to find doctors to help them, and adoption services if the mothers wish it. Planned Parenthood plays a big role in helping both women and men get general healthcare as well as sexual health services. They do provide abortions after counseling women, but abortions only account for 3% of all health services provided by Planned Parenthood.
Planned Parenthood's services include information, counseling, and services related to:
Adoption
Abortion
Birth Control
Body Image
General Healthcare
Men's Sexual Health
Morning After Pill
Pregnancy
Relationships
Sex & Sexuality
Sexual Orientation & Gender
STD's
Women's Health
and More
FACT: Planned Parenthood helps people sign up for Medicaid and the Health Insurance Marketplace as one of it's many services to the community.
What is Planned Parenthood?: Planned Parenthood, short for Planned Parenthood Federation of America (PPFA), is a non-profit organization which started as a birth control clinic established by Margaret Sanger in 1916 in New York. It was then organized into the American Birth Control League which then found its way into the Planned Parenthood Federation of America in 1942. Just as the name has changed over the years, so have the services provided. Many new services have been added since 1916.
Can't People Just Use ObamaCare Instead of Planned Parenthood?
ObamaCare is the nickname for a law that expands coverage options and improves healthcare (see a summary of each provision here). In regards to Planned Parenthood the ACA does two important things:
It expands coverage by offering cost assistance through the Health Insurance Marketplace to those with 100% – 400% of the Federal poverty Level and Medicaid (which is free or low cost coverage) to those with incomes below 138% of the Federal Poverty Level.
It expands basic benefits every plan must offer. This includes a large list of free services including maternity services, STI screenings, birth control, and more.
Those two points may have you thinking "since we pay taxes for ObamaCare, why do we need to pay taxes for Planned Parenthood"? "ObamaCare gives people free birth control, so we don't need Planned Parenthood anymore, right?"
The short answer is, we still need Planned Parenthood. It's services aren't replaced by Obamacare; they go hand-in-hand with it. Many states have opted out of expanding Medicaid, and many people have yet to get covered under the law. There are about 30 million Americans without insurance, who have nowhere affordable to turn for the services Planned Parenthood provides.
Those that do have insurance (and sometimes those without) can get many of the same services they can get at Planned Parenthood from another source, such as a family doctor or public or private clinic. However, as we will see Planned Parenthood has a lot of benefits as they are a nationwide health center, with over 70 years of experience in providing sexual and reproductive health services.
Can't People Just go to a Private Family Doctor?
The idea that people can just go to family doctor now that we have ObamaCare is a misconception.
First, a private doctor may require a copay and an appointment. Paying up to $100 to see your doctor in order to ask them for free birth-control provided through one's insurance, or getting a free STI screening, is much less free if your cost includes a doctors appointment. (Only one free wellness visit is offered each year under the ACA). Also your doctor may not have the necessary community knowledge to offer the same level of care and support that Planned Parenthood can.
Privacy in health matters is important. Men and women may rely on the anonymity provided by Planned Parenthood to talk about things that they wouldn't want to discuss with a family doctor. Your doctor may be required to keep things confidential, but you can bet that the STI screening will be on your family insurance if you go to the family doctor. Of course, for those without a family doctor (which as of July 2015 includes over 10% of America) simply don't have the option.
Shouldn't We Just Fund Community Health Centers Instead?
Planned Parenthood runs on both private and public funding and has a lot of similarities to both private and publicly funded community health centers, the main differences being:
Other centers are funded by a religious group, a local organization, a bigger public group, or a private group instead of getting a mix of private and public funding like planned parenthood.
Some community health centers provide assistance for low income consumers, like Planned Parenthood, but not all do.
Not all community health centers are focused solely on sexual and reproductive health.
Not all community health centers have the means to provide lab testing, screenings, safe abortions, or other key services.
The name Planned Parenthood may make people think it is limited to birth control and abortions. As we have seen, it isn't true. We could keep Planned Parenthood and change the name to something like "community health center for sexual and reproductive health", but that would be pointless. Planned Parenthood is a brand name that people know, and it is a health center focused on sexual and reproductive care. Not everyone understands what services a local clinic may provide, but Planned Parenthood's services are uniform and clearly stated in it's web site and literature.
Does the Federal Government Fund Planned Parenthood Abortion?
Current laws make it illegal for the government to fund abortion in the United States.
Planned Parenthood receives federal funding for its family planning services, including contraception and family planning information. It also receives money in the form of government grants and contracts. However, it cannot receive federal funding nor allocate such funds for abortions. Planned Parenthood also receives funding from private donors which account for around a quarter of the organization's revenue.
How Does Planned Parenthood Federal Funding Work?
Public funds for Planned Parenthood come in the form or reimbursements from seeing Medicaid patients and from Title X, a federal family planning program that likewise primarily serves lower-income Americans. This means that like any other provider who accepts Medicaid they are simply being reimbursed for services rendered (but with the stipulation that federal funds can't be used for abortion related services).
Title X is a federal program, Medicaid operates using federal and state funds. States receive a 90 percent federal reimbursement on Medicaid family planning spending. This means that the debate over defunding Planned Parenthood is really about defunding the Medicaid safety net to deny tax funded care to our poorest. Learn more from NPR.org.
Planned Parenthood and Abortion
As a country we know abortion is a touchy issue and very few Americans feel good about the idea. But we also know as a country:
The Hyde Amendment, Row V Wade, and state rights govern the law in regard to abortion, not Planned Parenthood. Abortion is legal in America. Wealthier women who are able to afford private doctors have historically had access to abortion services. Planned Parenthood makes sure that everyone, including those with low-incomes, have the access to safe abortions if they choose to have them.
Before 1973, young healthy American women were dying because of illegal and unsafe abortions. Today, abortion is one of the safest medical procedures in this country thanks to the surgery being legal and performed under proper medical conditions.
Today, 99 percent of sexually active American women at some point in their lives use birth control — and, thanks to Planned Parenthood and the Affordable Care Act, more than 48 million women are now eligible to receive it with no copay.
Planned Parenthood and Pregnancy Counseling
Of course, abortions are only a small fraction of what Planned Parenthood does for women who come to Planned Parenthood while pregnant.
When a woman knows or thinks she is pregnant, she can go to Planned Parenthood with or without money or insurance and get all the treatment she needs to have a safe pregnancy and make choices she is comfortable with. One of those choices is abortion, but other choices include adoption and bringing up the baby. In those cases it is critical that the mother learns about how to take the right steps to ensure a safe pregnancy. Planned Parenthood helps expectant mothers make the right choice for themselves and their babies by providing information and support.
The Defund Planned Parenthood Movement 2015
A recent "defund Planned Parenthood" movement  is an attempt by conservatives to cut federal funding to the 73 year old institution on ideological grounds. There is a claim that we don't need Planned Parenthood anymore, but the truth is that until we have near 100% health coverage (and perhaps even after) Planned Parenthood is an essential part of providing sexual and reproductive health services to America, especially to low-income Americans. When people have no coverage and low-income they will often provide free care.
Despite the need for Planned Parenthood's services, especially among the less wealthy and most vulnerable people in our society, it has been the subject of a lot of attacks. Recent news has included a sting on Planned Parenthood that has been used to renew a longstanding mark on the institution. Politically motivated propaganda has already led to the rejection of a bill that would help veterans. Republicans are currently also pushing the IRS to audit Planned Parenthood.
20 States, Including 19 "Red" States and Maine Didn't Expand Medicaid (As of July 2015)
Perhaps in a world where we had near 100% health coverage, we could make a stronger argument for other private and public doctors providing all the services Planned Parenthood does, but in 2015 with 19 "red" states opting out of expanding Medicaid, that choice doesn't exist. Just about the worst thing we could do for the poorer and more vulnerable people whose needs have been ignored or rejected in these states is to take away one of their only healthcare options outside of the emergency room and a limited number of community clinics.
Even if all states expanded it wouldn't justify "getting rid" of Planned Parenthood. Planned Parenthood provides coverage to those in-between coverage options, those on Medicaid who have great difficulty finding medical providers even if they are theoretically covered for their services, and those with other insurance. It works to spread awareness of healthcare and health insurance. Taking away Planned Parenthood just because people have health insurance would be analogous to closing Urgent Care Centers in the community because we have hospitals and doctors in the next town. Yes they do similar things, but one does not replace the other. They each serve important functions in our healthcare system.
Planned Parenthood Facts
Let's look at more Planned Parenthood Facts:
Planned Parenthood has 59 independent local affiliates that operate approximately 700 health centers throughout the United States, providing high-quality services to women, men, and teens. They see nearly 3 million patients each year, and provide education to about 1.5 million more. In all, they provide sexual and reproductive health care, education, information, and outreach to more than five million women, men, and adolescents worldwide each year.
Planned Parenthood also participates in studies that advance health care, medicine, and science, and works with organizations across Africa and Latin America to increase global sexual education.
Eighty-four percent of Planned Parenthood health care clients in the U.S. are age 20 and older.
One in five women in the U.S. has visited a Planned Parenthood health center at least once in her life.
Planned Parenthood health centers focus on prevention and maintaining health: 80 percent of the clients receive services to prevent unintended pregnancy.
Planned Parenthood services help prevent approximately 516,000 unintended pregnancies each year. Our nation has very limited options to care for unwanted babies, so this is important.
Planned Parenthood provides nearly 400,000 Pap tests and nearly 500,000 breast exams each year, critical services in detecting cancer.
Planned Parenthood provides nearly 4.5 million tests and treatments for sexually transmitted infections, including 700,00 HIV tests.
Planned Parenthood affiliates provide educational programs and outreach to 1.5 million young people and adults each year.
Planned Parenthood has eight million activists, supporters, and donors working for women's health and safety and our fundamental reproductive rights.
Three percent of all Planned Parenthood health services are abortion services.
Join us in the fight for commonsense policies that foster the sexual and reproductive health and rights of individuals, families, and communities.
 Planned Parenthood Myths
Let's look at a few myths about Planned Parenthood:
It's a myth the Federal Government funds abortions through Planned Parenthood. The Hyde Amendment says that federal funds can't be used to pay for abortion unless the pregnancy arises from incest, rape, or to save the life of the mother. This is one of the reasons Planned Parenthood uses a mix of private and public funding. Only private funding can be used to provide abortion services.
It's a myth that most of the services Planned Parenthood does are abortion related. We don't need to guess when it comes to the above facts or figures like this. Planned Parenthood releases an annual report with a breakdown of what they do each year. They provided 10,590,433 services; 327,653 them were abortions. They also provided 3,577,348 types of contraception and 4,470,597 STI screenings.
It's a myth that Planned Parenthood profits off of fetal tissue. This new myth is based on a heavily edited sting video where anti-choice activists pretended to be from a medical company that wanted to acquire fetal tissue. The video discussed something that most people don't want to think about: the very legal and GOP supported practice of using fetal tissue to further scientific research instead of disposing of it, and the right of donating organizations to receive enough compensation to cover storage and shipping costs, but not enough to make a profit.
Planned Parenthood has been the target of those who are against both birth control and a woman's right to choose on ideological grounds since the institution started. The latest myths and attacks won't be the last. We urge you to educate yourself further by checking out the latest Planned Parenthood report below.
Learn more about from a recent Planned Parenthood report and the Planned Parenthood site.