Open Enrollment Ends January 31, 2016




Ads by +HealthNetwork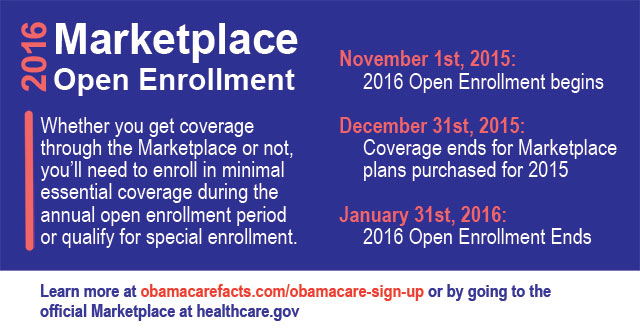 January 31, 2016 is the last day to get health insurance for 2016 under the Affordable Care Act (ObamaCare). If you don't enroll in a plan, verify your cost assistance information, and ensure you have the right plan you won't have another chance to enroll in coverage for the rest of 2016 (unless you qualify for special enrollment, or other special circumstances).
Make your first stop HealthCare.Gov and make sure you understand the rules for employer coverage, Medicaid, and the state Marketplaces.
Everyone gets less than three full months without coverage. So even if you get coverage that starts March 1st, 2016 you will still avoid the fee for 2016.
NOTE: January 15, 2016 was the last chance to get coverage that started on February 1st, 2016. Coverage purchased before January 31, 2016 starts March 1st.
Ask any questions about open enrollment below, immediate questions should be directed to HealthCare.Gov.