ObamaCareFacts: Factual Information On Obamacare Since 2012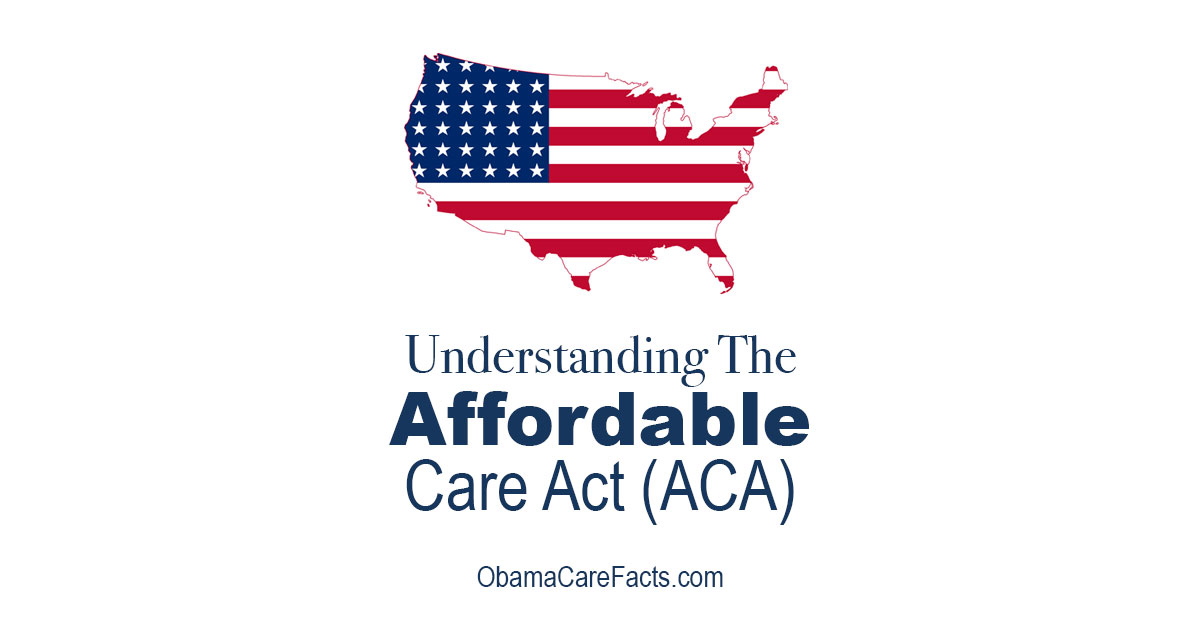 Published: July 19, 2012
How To Understand ObamaCare and Safely Enroll In A Plan With Cost Assistance
Each year under the Affordable Care Act (ObamaCare) Americans can get health coverage and cost assistance based on income by signing up for a plan during open enrollment.
Open enrollment is the only time of year all Americans have access to guaranteed issue health coverage regardless of their income or health status!
Obamacare's Open Enrollment season for 2019 coverage started Nov 1st, 2018 and ran through Dec 15th, 2018 in most states.
Outside of open enrollment coverage options are limited to short term coverage, Medicaid, Medicare, and other specific types of coverage.
Open enrollment season is a short period of time for literally more than 15 million individuals and families without access to other coverage types to sign up for health insurance.
Don't procrastinate, enroll in coverage as early as possible each year. The longer you want, the closer you get to the enrollment deadline.
For those who miss the deadline, click here to find out your options.
That is the most important thing to know about the ACA, now that you know that, let's cover exactly what the Affordable Care Act is.
Who is ObamaCareFacts.com? Obamacare facts is an independent website dedicated to helping Americans understand Obamacare and the Health Insurance Marketplace. We have been an independent source of information on the Affordable Care Act since 2012. We are not affiliated with the federal government or the official HealthCare.gov website!
What is ObamaCare?
The Affordable Care Act (ACA), which is officially called The Patient Protection and Affordable Care Act (PPACA) and most often called, ObamaCare, is a US law that reforms both the healthcare and health insurance industries in America.
Obamacare was signed into law by President Barack Obama on March 23, 2010, and upheld by the Supreme Court on June 28, 2012.
Despite many repeal attempts and a few other major court cases since, and despite President Trump's election and his administrations actions since, the ACA is still the "law of the land" as of today.
What Does ObamaCare Do?
The Affordable Care Act aims to increase the quality, availability, and affordability of private and public health insurance to over 44 million uninsured Americans through its many provisions, which include new regulations, taxes, mandates, and subsidies.
The law also works toward curbing the growth in healthcare spending in the US, which has been rising at an unsustainable rate.
More specifically, ObamaCare offers a number of new benefits, rights, and protections. Here are some links to more detailed information regarding different components of the Affordable Care Act, aka Obamacare.
Getting Coverage With Cost Assistance Under the Affordable Care Act
Not only does our website function as a consumer resource for researching the Affordable Care Act (ObamaCare), it also acts as a way to find entities who can get you covered (like private brokers and the public marketplace HealthCare.gov or HC.gov).
When a consumer wishes to enroll in a health insurance plan that is compliant with the Affordable Care Act, they have a couple of different options available to them in order to do so.
They can:
Enroll online or over the phone through the government exchange HC.gov.
Or enroll online or over the phone with the assistance of a HC.gov approved broker.
Something that is critical for you to understand, is that health insurance plans that comply with the ACA, or Obamacare plans, are highly regulated.
This means that the price you pay, be it through a HC.gov approved broker, or HC.gov itself, are exactly the same.
What is also critical for you to understand, is that there are unfortunately a large number of insurance companies, who are not HC.gov approved brokers, and who are focused on selling plans that are a more affordable alternative to Obamacare plans.
Not all of these plans are bad, and in some cases, they can be the only option an individual might have if they can not afford an Obamacare plan.
We have more information about those alternative plans, or what are often called "short term health insurance plans". We will cover that information later, but first we wanted to give you a little bit of background on who we are at ObamacareFacts.com and why you might consider us a safe source for guidance and information on all matters related to Obamacare.
ObamacareFacts.com has been a consumer focused resource serving tens of millions of Americans on an annual basis, going back to 2012. We are a noted resource of factual information about Obamacare for a large number of national news outlets including but not limited to some of the following examples.
Obamacare Basics – How To Avoid Scams And Being Harassed Over The Phone
Now before you begin the process researching any alternatives, let's finish giving you information regarding why you should be very careful in your Obamacare or health insurance shopping process, particularly for the 2018-2019 season. First and foremost, every industry, be it healthcare, auto sales, or banking, has its share of unethical companies and people. It seems that many people value money over doing the right thing, but that is not how we operate. It is also not the way the company we have worked with since 2013 to help you safely enroll in an Obamacare plan, HealthNetwork, operates. They are a truly ethical and consumer focused company, that has also been cited by a number of major news outlets for their consumer focused approach.
When we launched ObamacareFacts.com, we not only wanted to provide individuals with a wealth of factual information about what Obamacare is all about, but also with access to highly reputable, licensed, insurance professionals who will ensure that your enrollment experience is a positive one. You know that thing when you fill out a form online with your contact information and then your phone rings all day and all night for what seems like weeks on end? We hate that experience, and we're certain that you do too. We refuse to be a conduit for that experience. ObamacareFacts could make a lot of money if we didn't care about people, but we understand what having access to health insurance actually means, and what is at stake for millions of Americans. So we feel fine making a lot less money than we could, our focus isn't on your data, it is helping you understand the ACA and helping you to understand how to enroll in the right health insurance plan for you.
That's why we have partnered with a truly consumer focused company called HealthNetwork. They have been helping consumers safely enroll with HC.gov approved brokers since 2013. They genuinely care about consumers, and the founders have had their own personal experiences with healthcare, as such they understand why it is critically important to place people above personal profit.
Why Are We Telling You This?
We are telling you this because for this 2018-2019 open enrollment period a lot has changed with how the ACA works. When there's a lot of change, that is often viewed by less than ethical companies, as "an opportunity to make money" and we have serious concern that many of the "lead generation" companies that you will find online, will not be looking out for your best interest, or marketing Obamacare in a truthful way. In fact it will be just the opposite, in fact, it is already going on.
Instead of helping you gain access to information that will help you determine what plan is best for you, instead lead generation companies will be focused on encouraging you to "shop around" and to simply click on as many ads as possible in order to make as much money as possible. To make matters worse, a lot of those lead generation companies work with insurance brokers who will not provide you with actual information and pricing on Obamacare plans. Instead some lead generation companies work with what can only be categorized as outright scammy companies who will try to steer you towards some alternative, just so that they can make more money. Any link found within out site, or any of the forms, will only connect you to companies who we trust to be knowledgable and ethical.
You might be wondering why wouldn't you simply enroll with the government exchange then. Health insurance, particularly Obamacare, can be really complicated. The health insurance industry uses what are often confusing terms, and understanding all of that can be somewhat difficult. This is the primary reason why individuals who sign up for Obamacare outside of a government exchange, do so, to get help from a licensed professional. Legally speaking, only a licensed health insurance broker or agent can give you their opinion on what plan they feel is best for your specific needs. Where things get complicated with respect to Healthcare.gov, and even state exchanges, is that they are limited with regard to how much help they can provide you with. The individuals answering the phones at HC.gov, or state-exchanges are not actually licensed health insurance professionals. They're trained, they are knowledgable about certain aspects of the ACA, overall they are very helpful, but legally they can't advise you as to what plan would be best for you or your family. In many ways, you have to determine what is best for you, on your own.
What is also a concern for us, is that this year, the funding for HC.gov operations and outreach, has been cut substantially. This means that there are going to be less HC.gov navigators available to answer questions on the phone.
Would it be better if everyone could easily sign up online without any assistance or advice? Sure, of course, provided you still ended up enrolling in the best plan for your needs. That said, we prefer to be cautious and explain everything in detail to any consumer who is seeking help researching Obamacare.
Are There Any Other Reasons To Enroll With A HC.gov Approved Broker?
One fairly common response we hear from readers, is that while they do in fact support and appreciate having access to health insurance through Obamacare (the law has actually never been more popular than it is right now) some people are still somewhat nervous about interacting with a government website. In our opinion there is nothing wrong with HC.gov, and interacting with the exchange or any state exchange for that matter. They're safe and secure sites, but we aren't going to try to force people to do something they're not comfortable with. Which is why we work with a consumer focused entity like HealthNetwork, in order to give Americans access to a great alternative. One that will ensure they have access to actual plan information, and they won't have to endure to endless robo-calls. To be clear, you still have access to all of the same plans you would on HC.gov.
Another common reason why individuals like to enroll outside of the government exchange, and with a company like HealthNetwork, is that they can get access to other supplemental insurance products that are not available on the government exchanges. Depending on the exchange, this can include dental, vision, accidental, and other types of coverage, including supplemental plans that help pay for out of pocket expenses.
Again, if you want to compare rates and plans, you can still do so by going direct to HealthNetwork. Just keep in mind that open-enrollment doesn't start until November 15th, of 2018. All plan data is currently for the previous year, and this is also true on HC.gov's own exchange. Plan pricing for every plan for the 2018-2019 enrollment season will not become available until we get closer to November 15th.
What Has Changed With Obamacare in 2018 -2019
In short, a lot has changed. First of all, there's been a change to the core of the ACA and how it works.
Specifically, starting January 1st, 2019, the ACA tax penalty for not having health insurance coverage officially goes away. Consumer warning, some states may take measures on a state level to reverse this.
Operational budget cuts, as well as funding for marketing and outreach, along with some HC.gov contractors not having their contracts renewed for call center service support, means it could be more difficult to enroll through the HC.gov over the phone.
There is however now going to be seamless support for WBE (web based brokers) to directly enroll consumers into Obamacare compliant on-exchange plans in a very seamless manner. This is one positive that will help ensure that an extension for open-enrollment will not be required.
Short-term health insurance regulations have been stripped back. Depending on where you get your news from, this could be perceived as both good and bad for consumers long term.
One bit of good news however, is that rates are actually expected to decline in some states for the first time in years. Below, we detail how much rates are expected to change on a state by state basis.
2019 Obamacare Rate Updates By Individual State
| | | |
| --- | --- | --- |
| STATE | Approved Rate With CSR Payments | Approved Rate Without CSR Payments |
| Alabama (AL) 2019 Obamacare Rates | -16.41% | -2.01% |
| Alaska (AK) 2019 Obamacare Rates | -9.60% | -3.90% |
| Arizona (AZ) 2019 Obamacare Rates | -18.97% | -5.27% |
| Arkansas (AR) 2019 Obamacare Rates | -7.96% | 4.54% |
| California (CA) 2019 Obamacare Rates | 5.20% | 8.70% |
| Colorado (CO) 2019 Obamacare Rates | -5.10% | 5.94% |
| Connecticut (CT) 2019 Obamacare Rates | 7.43% | 12.30% |
| Delaware (DE) 2019 Obamacare Rates | -7.00% | 3.00% |
| District of Columbia (DC) 2019 Obamacare Rates | 6.42% | 15.52% |
| Florida (FL) 2019 Obamacare Rates | -2.50% | 8.80% |
| Georgia (GA) 2019 Obamacare Rates | -5.82% | 6.14% |
| Hawaii (HI) 2019 Obamacare Rates | 3.82% | 13.82% |
| Idaho (ID) 2019 Obamacare Rates | -2.78% | 8.00% |
| Illinois (IL) 2019 Obamacare Rates | -12.18% | 0.72% |
| Indiana (IN) 2019 Obamacare Rates | -7.90% | 5.10% |
| Iowa (IA) 2019 Obamacare Rates | -5.00% | 3.00% |
| Kansas (KS) 2019 Obamacare Rates | -3.49% | 6.11% |
| Kentucky (KY) 2019 Obamacare Rates | -0.35% | 12.15% |
| Louisiana (LA) 2019 Obamacare Rates | -15.70% | -6.40% |
| Maine (ME) 2019 Obamacare Rates | -8.99% | 1.01% |
| Maryland (MD) 2019 Obamacare Rates | -6.56% | 0.55% |
| Massachusetts (MA) 2019 Obamacare Rates | 4.12% | 4.12% |
| Michigan (MI) 2019 Obamacare Rates | -3.44% | 1.69% |
| Minnesota (MN) 2019 Obamacare Rates | -15.40% | -8.00% |
| Mississippi (MS) 2019 Obamacare Rates | -9.85% | 0.15% |
| Missouri (MO) 2019 Obamacare Rates | -10.32% | 1.88% |
| Montana (MT) 2019 Obamacare Rates | -3.90% | 6.00% |
| Nebraska (NE) 2019 Obamacare Rates | -12.60% | 1.00% |
| Nevada (NV) 2019 Obamacare Rates | -7.70% | 2.30% |
| New Hampshire (NH) 2019 Obamacare Rates | -26.33% | -13.47% |
| New Jersey (NJ) 2019 Obamacare Rates | -9.20% | -9.20% |
| New Mexico (NM) 2019 Obamacare Rates | 4.02% | 10.02% |
| New York (NY) 2019 Obamacare Rates | 8.60% | 8.60% |
| North Carolina (NC) 2019 Obamacare Rates | -8.10% | -4.10% |
| North Dakota (ND) 2019 Obamacare Rates | -15.38% | 7.42% |
| Ohio (OH) 2019 Obamacare Rates | -4.90% | 6.30% |
| Oklahoma (OK) 2019 Obamacare Rates | -14.31% | -1.91% |
| Oregon (OR) 2019 Obamacare Rates | 1.20% | 7.30% |
| Pennsylvania (PA) 2019 Obamacare Rates | -5.52% | 0.70% |
| Rhode Island (RI) 2019 Obamacare Rates | 8.86% | 9.66% |
| South Carolina (SC) 2019 Obamacare Rates | -2.28% | 9.22% |
| South Dakota (SD) 2019 Obamacare Rates | -10.86% | 3.54% |
| Tennessee (TN) 2019 Obamacare Rates | -22.79% | -10.79% |
| Texas (TX) 2019 Obamacare Rates | -10.61% | 1.52%% |
| Utah (UT) 2019 Obamacare Rates | -14.00% | 0.49% |
| Vermont (VT) 2019 Obamacare Rates | 1.65% | 6.06% |
| Virginia (VA) 2019 Obamacare Rates | -2.70% | 11.34% |
| Washington (WA) 2019 Obamacare Rates | 5.08% | 19.08% |
| West Virginia (WV) 2019 Obamacare Rates | 1.55% | 14.85% |
| Wisconsin (WI) 2019 Obamacare Rates | -16.50% | -3.50% |
| Wyoming (WY) 2019 Obamacare Rates | -12.65% | -0.25% |
The prices you'll find in your state, or more specifically your county, will have a range. Some carriers will be more costly than others, and some may offer a better range of services that come with their plan. We advise that you check back into this site frequently as we get closer and closer to open-enrollment. Unless you have a qualifying life event, you can not change plans or sign up for an Obamacare plan until November 1st, 2018.
We strongly advise that you check back on November 1st, 2018, or use the Obamacare Enrollment form, to update your household information and compare rates for Obamacare for the 2018-2019 season.
We will continue to update this information and this website. Below you'll find some of our archived information, or basics about Obamacare below.
Who is ObamaCare Facts?
At this point in the page we would like to take a moment to tell you a little bit more about ourselves so you can better understand who is providing you this information!
Obamacare facts is an independent website dedicated to helping America understand ObamaCare (the Affordable Care Act) and the Health Insurance Marketplace.
Our goal is to present fact-based information and take an honest look at how the healthcare law is affecting America and to help our readers understand the law.
On that note, part of the goal here is to ensure an "independent site for ACA advice" that can give ordinary people a voice and look at issues from any side. We are not an official .gov entity in all its seriousness and with all its restrictions, but rather a relaxed and informative place all Americans can come to get info and ask questions about healthcare!
With that in mind, the quality of information on this site is extremely important to us – if you feel any information is inaccurate, misleading, or missing, just let us know.
To be very clear here, we have no relation to HealthCare.Gov, the official Marketplace, and we have no relation to insurers.
Our focus isn't on dollars or sign ups or an agenda; our focus is on America and healthcare.
This gives us a unique ability to provide tips and tricks and honest advice that you wouldn't be able to find elsewhere. Also importantly, it helps give every American a way to ask questions and express their opinions.
Below you will find an overview of what the Affordable Care Act does to reform healthcare and health insurance in the US. Please explore our site for detailed information on the Affordable Care Act's many provisions, and for lots of helpful ObamaCare facts.
NOTE: Although we don't have direct relationships with insurers, we do have ads on our site (like the rest of the internet). We have specifically attempted to partner with brokers who use "best practices" when connecting you with insurers. Our goal is to protect consumers and ensure everyone has a good ACA experience regardless of how they shop. Read more about getting health insurance quotes here. Make sure to contact us if you
ObamaCare Facts: Dispelling the Healthcare Myths