A Summary of the Graham-Cassidy Obamacare Repeal Bill




Ads by +HealthNetwork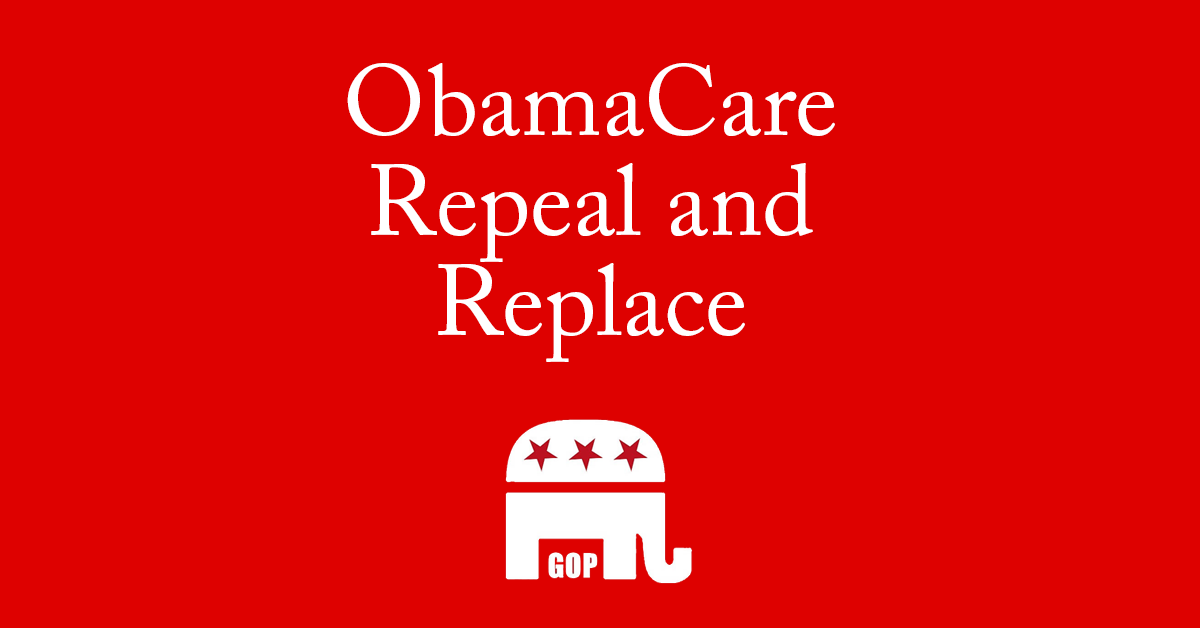 A Simple Look at the Graham-Cassidy Proposal to Repeal and Replace Parts of the Affordable Care Act
We explain the gist of the Graham-Cassidy Obamacare repeal bill. In short, it looks a lot like the last repeal attempt, the Better Care Reconciliation Act.[1]
UPDATE: On Sept 26, 2017 it was decided that the Senate won't vote on the Graham-Cassidy Bill to replace ObamaCare (the Affordable Care Act), as the bill lacked the votes to pass.
Read the Graham-Cassidy bill: The following link contains a line-by-line breakdown of every provision in the Graham-Cassidy bill. You can find the full "Graham-Cassidy-Heller-Johnson (GCHJ) proposal" here (under the link "GCHJ Legislative Text" on Cassidy's website).
NOTE: The proposal has generally been called Cassidy-Graham or Graham-Cassidy, while the proper name is Graham-Cassidy-Heller-Johnson (GCHJ). In all cases it is a reference to the "ObamaCare repeal and replace" bill released on September 13, 2017 by U.S. Senators Lindsey Graham (R-SC), Bill Cassidy (R-LA), Dean Heller (R-NV), Ron Johnson (R-WI), and former U.S. Senator Rick Santorum (R-PA). Contact your Senator and let them know what you think about their proposal.
Introduction to the Graham-Cassidy Obamacare Repeal Bill
As a last attempt to repeal the ObamaCare before open enrollment, the Graham-Cassidy bill: focuses on state spending over federal spending, keeps taxes on the wealthy, repeals the individual and employer mandates, gets rid of tax credits and out-of-pocket assistance, block-grants Medicaid, decreases regulations and assistance spending, defunds planned Parenthood, lets everyone buy into catastrophic coverage, and beefs up HSAs.
In short, it takes provisions from past GOP repeal and replace bills and puts them together in a slightly new way.
This bill leaves out some, but not all, of the controversial measures from past bills (for example the elimination of the capital gains tax increase), but it generally looks a lot like the last major effort the BCRA.
FACT: the Cassidy-Graham plan was originally intended as an amendment to the Senate bill that didn't pass (the BCRA). That could help explain why it looks so much like the Senate bill.
Summary of the Graham-Cassidy Obamacare Repeal Bill
Specifically, the bill:
Repeals Obamacare's individual and employer mandates (so employers don't have to offer coverage, and individuals and families don't have to obtain and maintain coverage)
Repeals Obamacare subsidies (premium credits and cost-sharing subsidies) and ends Medicaid expansion funding by 2020 (subsidies that lower premiums, deductibles and co-pays are eliminated in 2020 and Medicaid funding is moved to a state level where those who wish to expand the program will be up against new hurdles).
Weakens Obamacare's regulations regarding pre-existing conditions (it would still require insurers to provide coverage to everyone, it would allow carriers to charge enrollees more based on their medical history.)
Block-Grants Medicaid funding
Includes option for work requirements for Medicaid
All individuals can buy catastrophic plans (not just under 30 and those who are rejected from Medicaid expansion like it is with the ACA)
Repeals some but not all ACA taxes, for example those on industry (but keeps direct taxes on the wealthy)
Defunds Planned Parenthood
Increases maximum contributions to health savings accounts
Read more from CNN Money. Or, see a breakdown of how the ACA, BCRA, and Cassidy-Graham Proposal compare from the Washington Post.
Graham-Cassidy, studies on costs and coverage: Although there is no official CBO report yet, a few studies have been done which show how the uninsured rate rise and how costs for the sick, poor, and seniors rise under the Cassidy-Graham bill. A Brookings Institute study showed that 21 million could be without coverage each year 2020 – 2026 and 32 million could be without coverage by 2027 (that is more than the last repeal and replace attempts the AHCA and BCRA), the bill itself makes clear that lower-incomes would get less assistance due to defunding, the lack of protections for seniors was estimated by the AARP to result in some 50 – 64 year olds paying $10,000 or more beyond what they pay now if the bill passes, and the bill also has some provisions that would effectively weaken preexisting conditions protections. Thus, we can assume that this bill, like the last few bills, will lower the deficit at the cost of a higher uninsured rate and higher costs for those who need help the most.[2][3]
"According to the AARP analysis, for a 60-year-old earning $25,000 a year, premiums and out-of-pocket costs could increase by as much as $16,174 a year. If that 60-year-old lives in a state that allows insurers to charge older individuals dramatically higher premiums, he or she would face an additional $4,124 increase in premiums."

"Based on this analysis, we [the Brookings Institute] estimate that the Graham-Cassidy legislation would reduce the number of people with insurance coverage by around 21 million each year during the 2020 through 2026 period. [This Could rise to 32 million plus by 2027 and later]."
TIP: One Criticism of the bill is that it hurts Democratic party run states and helps Republican led states by reducing federal spending and creating block-grant programs. See a study on the effects from Kaiser Health Reform:State-by-State Estimates of Changes in Federal Spending on Health Care Under the Graham-Cassidy Bill.[4]
TIP: Like past GOP bills, this plan would decrease spending, increase uninsured rates, but would (due to looser regulations and the reduction of some taxes) lower costs for some. There is no CBO report on this yet, but you can see a critique of the proposal here to find out some of the negative impacts. Although we don't have a page to point you at for positive impacts, generally speaking one could see the looser regulations and reduction to spending and taxation as the benefits of the plan.
Article Citations