Bipartisan $210B Medicare Reform For Doctor Payments




Ads by +HealthNetwork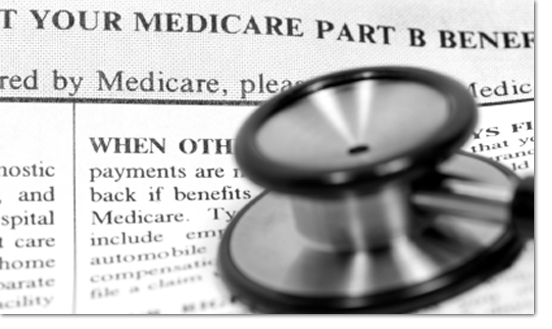 Bipartisan committee leaders have proposed a $210 billion Medicare fix that would solve one of the larger Medicare problems, doctor payments. The short term spending, which would take place over ten years, may not seem attractive on the surface, but the longer term effects could be a major improvement to Medicare providers, Medicare recipients, and the economy as a whole.
Currently doctor payments for Medicare recipients are kept artificially high, that costs our country money and leads to increased healthcare spending. Despite increased spending more and more Medicare patients are being turned away in regions where demand for care outpaces supply. Fixing the issue now, and calling for transparency in doctor payments, can ensure Medicare remains viable for years to come.
Here are the facts on the new Medicare reform proposal:
House Speaker John Boehner and Minority Leader Nancy Pelosi both support the proposal and are still working out the details.
The fixes have support from both sides of the isle.
Without congressional action, doctors will see a 21 percent cut to their Medicare payments on April 1, under an 18-year-old formula known as the Sustainable Growth Rate, or SGR.
When doctors face cuts, seniors risk less doctors accepting Medicare. This fix would help eliminate the annual guessing games of what Medicare will pay.
The deal would permanently repeal that formula. Physicians would get 0.5 percent annual increases for five years. Hoping to curb Medicare spending, doctors would be offered financial incentives to charge patients for the quality of care they receive, not the treatments they undergo.
Congress has blocked Medicare payment cuts 17 times since 2002.
The changes would also include additional financing for CHIP (Children's health insurance program). The children's health program, whose funding expires Oct. 1, would be financed two more years.
$70 billion of the $210 billion is paid for, with the remainder of the cost increasing deficit in the short term, but the reform itself is expected to lead to savings over time.
The $70 billion in offsets are expected to be split between provider cuts and beneficiary cuts, such as making wealthier seniors pay a higher percentage of premium costs.
Part of the revenue generated is from increased Part B premiums for high-income seniors and cuts from federal spending on Medigap plans.
Our Opinion: Generally, the fact that different insurance types pay out wildly different amounts (and thus require federal spending to pad payments) coupled with the fact that only a percentage of claims are paid not only increases healthcare costs, it also hurts doctors and patients. Any reform to address transparency and doctor payments should be encouraged. As long as Medicaid, Medicare, and low-end private plans are less attractive for doctors to take, those who have health insurance will continue to experince inequality in regions where demand outpaces supply. The lower the uninsured rate, the more of a problem this becomes. It's about time congress stopped fighting healthcare reform and started doing the hard work needed to continue to solve the "healthcare crisis".
Learn more from the original AP article on Medicare reform.