Obamacare Rate Hikes 2016




Ads by +HealthNetwork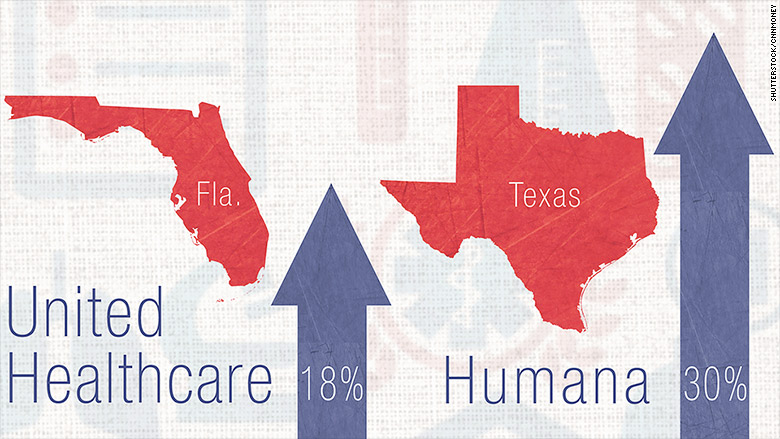 Insurers are planning rate hikes for 2016 under ObamaCare. ObamaCare being both the reason we know about it, and part of the reason it's happening. Let's take a look at some facts and opinions to help us shed light on the 2016 rate hikes of as much as 10%, 20%, or as much as 60%.
Insurers Must Make a Profit
The ACA allowed America to retain a for-profit healthcare system and a for profit health insurance system, while still reforming healthcare. That means insurers need to make a profit (and to be fair, a good public system wouldn't ideally operate at a loss either). Insurers can jack up rates if they feel they may not make a profit providing health insurance or if they didn't make big enough profit margins last year. In some states the requirement for insurers to cover everyone who can afford coverage led to losses and less than expected profits. So a number of insurers in a number of states across the country have submitted rate hikes of 10% or more under ObamaCare's rate review provision.
The Rate Hike Issue By CNN: In Florida, for instance, United Healthcare (UNH) wants to raise the rates of plans sold on the Obamacare exchange by an average of 18%. Individual policies available outside the exchange through United Healthcare or through a broker would go up by 31%, on average, with hikes as high as 60% for certain plans in certain locations.
In Texas, insurer Scott & White is looking for a 32% increase for exchange-based plans, while Humana (HUM) is asking for an average 30% boost for its exclusive provider organization policies, which generally cover only in-network services.
Insurers say they want to hike rates because enrollees are going to the doctor, getting lab work and filling prescriptions more than they had originally anticipated.
Under ObamaCare Insurers Must Disclose Rates of Over 10% For Review
Before the ACA insurers could have just dropped some sick people from their plans, raised prices on sick people, jacked up the price of coverage without anyone knowing, or cut benefits. A few people (those affected negatively) would know, but the chances of seeing an Associated Press article on it was probably slim.
Today, under the Affordable Care Act, all rate hikes of over 10% must be disclosed and reviewed by the state or federal government and posted online for public view (currently at HealthCare.gov). This doesn't mean hikes can be denied, they just have to be justified.
So today, not only do more people have private insurance than ever, there is also a lot more transparency with rate hikes and plan changes being public knowledge.
Requirements to Cover Sick People Helped Cause the Rate Hikes
Rate hikes aren't just about sick people digging into profits, there are a number of other factors in play of course (like the cost of healthcare in the first place).. but let's be honest, having to cover people who actually need to receive more dollars in care than they pay in premiums doesn't help.
This isn't a subsidies issue (subsidies just mean tax payers are funding the difference in premiums and out-of-pocket costs) this is a people actually using their insurance issue.
As expensive as we all think insurance is, that price tag doesn't even begin to cover the cost of healthcare. In the past the health insurance system operated by pushing the sick away and insuring those who were a safer bet. This allowed for affordable coverage, but at a very human cost.
Today everyone must be allowed to purchase insurance and sick people can't be charged more for it (the other way for insurers to avoid rate hikes). All of these factors together has led to some insurers paying out (or projecting to pay out) more in claims then they made in premiums after operating costs.
The Underlying Costs of HealthCare are Killing Us (Metaphorically)
So insurers are jacking up rates for 2016 because they are losing money covering sick people, most middle income people without subsidies are struggling with the new insurance costs (although the 1 in 2 with a preexisting condition are doing so gratefully), the 2%-ish-ers (not the .0001%-ers, the literal 2%) are paying more taxes, those with subsidies are happy with their new coverage but struggle with out of pocket costs, people in non-expansion states struggle without healthcare options, Republicans struggle to repeal, Democrats struggle to support the law, the economy struggles with interest as federal healthcare spending continues to rise, hospitals struggle to meet new requirements and profit under the ACA, providers struggle with demand outpacing supply… literally we seem to have a system (before and after the ACA) where everyone struggles and costs rise at an unsustainable rate.
Meanwhile (we all remember that bitter pill article from TIME) the underlying cost of everything healthcare from drugs, to machines, to saline solution, to a hospital gown, is really unreasonably expensive. It doesn't mean the problem starts and stops there, maybe the problem was with people (us, me and you, employers) being willing to pay those prices. Maybe it was private insurers  being willing to pay those prices under the old system. Maybe it was public insurance (Medicare, Medicaid, TRICARE) being willing to pay those prices. Maybe it's a bloated billing, claims system. Oh wait wait, maybe it's people taking a bunch of drugs for everything under the sun and phrama charing more than anyone would ever pay out-of-pocket for stuff no one even heard of 50 years ago. Maybe it's litigation. Maybe it's Wall Street. Maybe that $80 ibuprofen was really coated in gold and we aren't being appreciative of it. Maybe it was a mix of all these things. Or maybe it's something eluding us.
One thing is for sure though. Bernie Sanders and single payer 2016. (Kidding, sort of…)
Really though, if this is our country and our healthcare system, and everyone is struggling, then at the very least we need to look beyond using ObamaCare as a scapegoat and continue to look at what reforms need to be made. Like it or not we are all in this together and the $3 trillion dollar system succeeds or fails on our backs, so we will need to continue to address the issues until we can all figure out how to provide sustainable quality healthcare to the 99.99% of America.