Tennessee Medicaid Expansion and Why it Matters




Ads by +HealthNetwork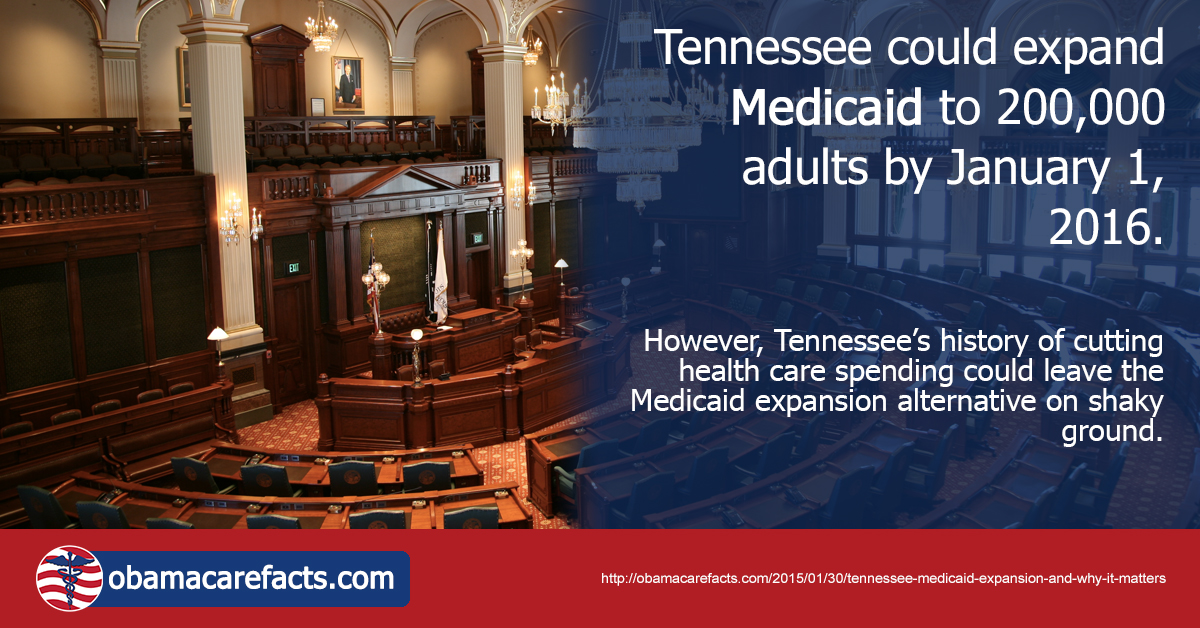 Tennessee Gov. Bill Haslam proposed plans for Medicaid expansion to cover up to 200,000. But given the history of TennCare and the opposition, expansion may never see the light of day.
Are 200,000 low-income adults worth a state income tax? Until 2017 it's not much of an issue either way. Find out why.
How Would Expansion Work in Tennessee?
If it gets enacted, Insure Tennessee (the name of the two-year pilot program for Medicaid expansion in Tennessee), would cover:
Parents from 103-138% of the federal poverty level (FPL, up to $16,242 per year for an individual in 2015)
Childless adults from 0-138% of the federal poverty level
FACT: Currently eligibility for TennCare (Medicaid in Tennessee) is strict and is mostly limited to pregnant women, new mothers, very low-income parents, and children.
History of TennCare and Medicaid
To make a long story short, back in 2002 Tennessee had to choose between a new income tax or spending cuts due to looming budget shortfalls. The guy who proposed an income tax was booted out of office and a new Governor came in with spending cuts in mind.
In 2004 Tennessee legislators decided TennCare, which insured 612,000 Tennesseans, was too expensive and would have to be cut (projections showed it costing more than new revenue, it was going $650 million over budget).
Tennessee's solution was Medicaid(ish).
Not ObamaCare style Medicaid where the federal government pays 100% of the costs until it pays 90% in 2017, and all low income adults and children are covered. Instead it decided on Tennessee legislator brand Medicaid with giant eligibility gaps that would leave up to 430,000 enrollees –  including 120,000 children – without health care coverage.
Luckily, the children's hospital association stepped in and worked with the new Governor to ensure the state continued to provide coverage to 612,000, which continued to include those 120,000 children.
Today TennCare provides health care for 1.3 million Tennesseans and operates with an annual budget of approximately $10 billion. More information is available here.
TennCare 2015 Medicaid Expansion Proposal – Insure Tennessee
Tennessee Gov. Bill Haslam recently proposed another Tennessee style alternative to Medicaid called Insure Tennessee. It won't work exactly like expansion under the ObamaCare and won't cover all adults, but disapproval isn't coming from Washington, it's coming from Tennessee.
Tennessee Medicaid Expansion Will Cost Too Much (It's about Cost)
Tennessee still has a bad taste in it's mouth from the old TennCare days. Many want to keep taxes low, they don't want state or federal taxes going up, they want spending cuts. So even though the Federal Government pays 100% of the bill in 2016 and 95% in 2017, many politicians are weary. 1) They don't trust the Federal Government to pay. 2) They don't want to spend Federal tax dollars either. 3) Really, you want to increase our taxes to cover low income adults?
Conclusion… Income Tax?
While it's looking like Insure Tennessee will get a trial run, many want to see it torn down before it even gets on it's feet or shortly thereafter.
Let's hope the only thing Tennessee wants coverage for 200,000 hard working low-income adults more than they want to hang on to having no official income tax.
State's with no income tax:
Alaska
Florida
Nevada
South Dakota
Texas
Washington
Wyoming
Two states have a limited income tax on individuals (dividend and interest only):
States without an income tax who aren't considering Medicaid expansion:
Florida
South Dakota
Texas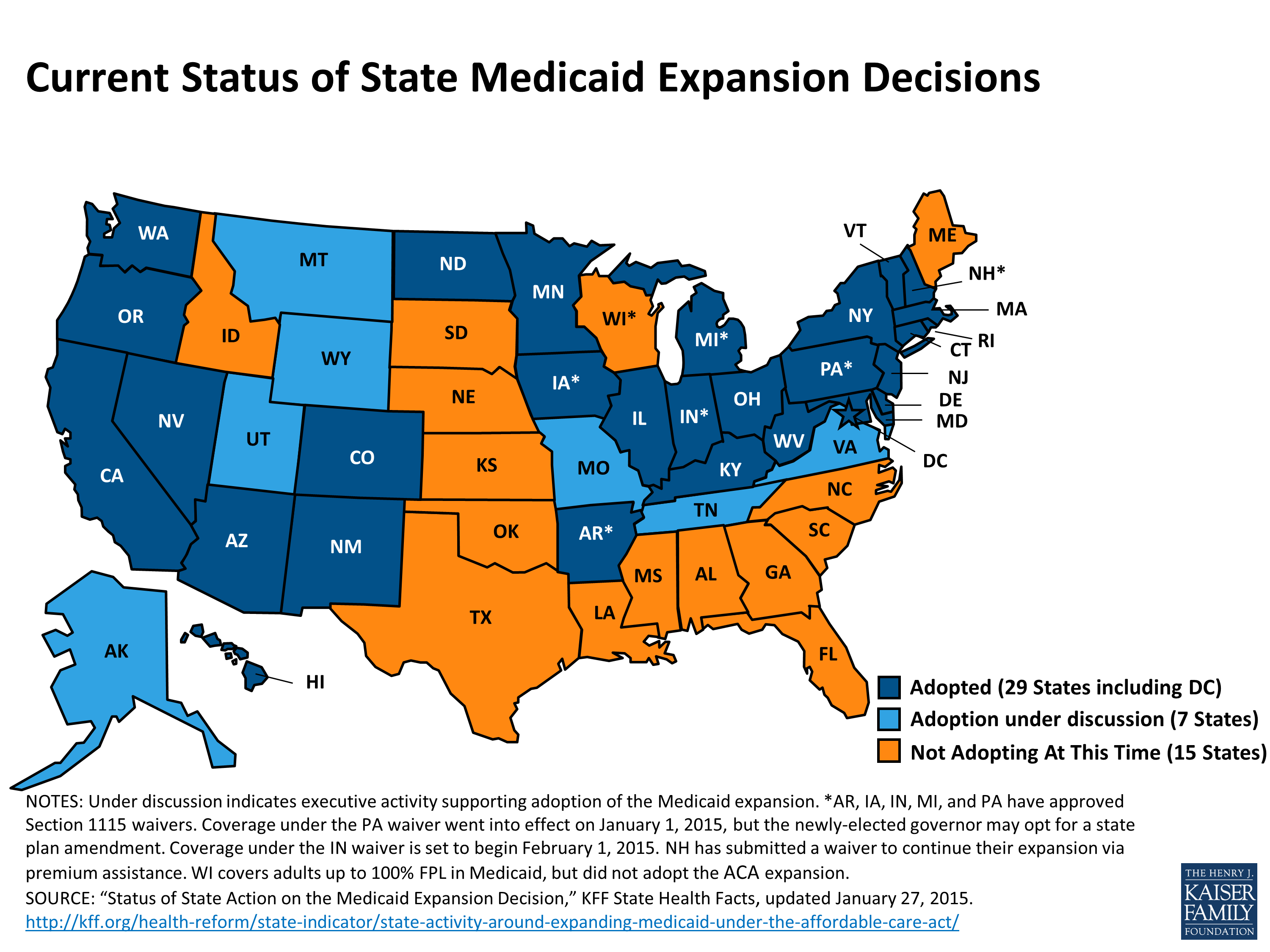 Get facts on Expansion in Tennessee from Kaiser.