Tennessee Medicaid Expansion




Ads by +HealthNetwork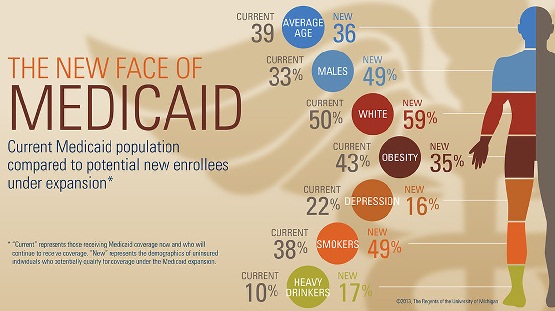 Tennessee may move forward with Medicaid Expansion alternative. Tennessee Medicaid Expansion would cover about 330,000.
NOTE: May move forward should be stressed. Unlike in other expanding states, there is a lot of opposition to covering Tennessee's 330,000. Officials elected by Tennesseans feel that the 330,000 aren't worth the extra costs. What do you think?
An Alternative Plan For Medicaid Expansion
Gov. Bill Haslam of Tennessee proposed an alternative plan for expanding Medicaid in December.  The plan has yet to move forward and will need the support of other legislators. Traditionally "red" states have been against expanding social assistance programs like Medicaid. However, the states needs may just win out over idealism due to struggling hospitals and over 300,000 uninsured Tennesseans, many of who work jobs and pay tax dollars despite their state rejecting the money that is supposed to give them access to health care.
Tennessee Medicaid Expansion Facts
Below are key facts about expansion and how it can help Tennessee.
Medicaid Expansion expands Medicaid to all adults below the 138% Federal Poverty Line, or $16,105 for a single person. This means those who were going without coverage due to income would get free or low cost health insurance.
In Tennessee hospitals are struggling and the extra patients would create more jobs and help save hospitals and current jobs.
The Federal Government provides 100% to 90% of funding. If Tennessee doesn't take it, then those funds are spent elsewhere.
Although expansion could cover up to 330,000 the recent estimates of those projected to actually be covered are closer to 200,000. See our detailed page on Tennessee Medicaid Expansion for facts and citations.