Healthcare Startups Boom Under ObamaCare




Ads by +HealthNetwork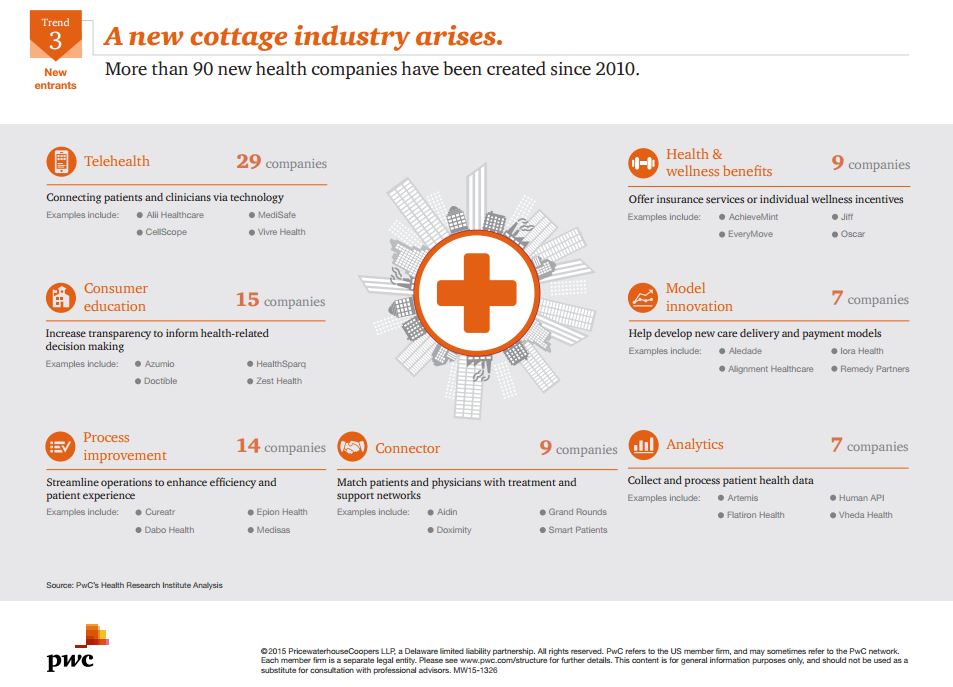 According to PwC more than 90 new companies related to healthcare have been created since the ACA was signed into law. As more people get access to healthcare new companies are entering the nearly $3 trillion health care market.
Learn more about new entrants into the healthcare Market at PwC or read the PwC report Healthcare reform: Five trends to watch as the Affordable Care Act turns five.
Here are some highlights from the report:
The ACA dedicates more than $31 billion to boost primary care. As spending ramps up from consumers and the Affordable Care Act new companies are springing up to help meet the new demands of the healthcare industry. Primary care teams have long been seen as the best value across the US health system. The ACA recognized this dedicating billions more to keep primary clinicians engaged and increase consumers' access to their services.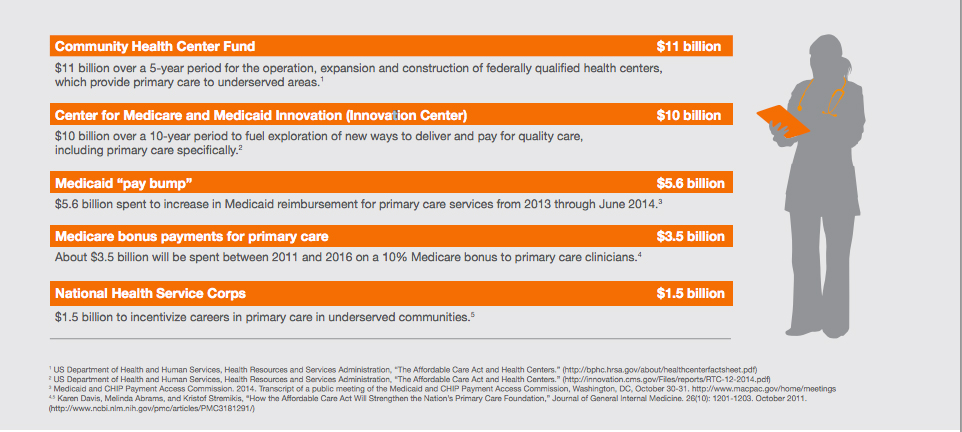 "More than 90 new health-care companies employing as many as 6,200 people have been created in the U.S. since Obamacare became law, a level of entrepreneurial activity that participants say may be unprecedented for the industry." (Bloomberg)
Among the 90 new healthcare startups:
29 firms specializing in telehealth, with platforms that let patients consult physicians or nurses over the Internet.
15 are working in patient education and transparency.
14 are targeting the field of healthcare process improvement, from optimizing quality reporting to improving communications for chronic disease.
9 are patient connector companies, trying to link patients, doctors and support networks.
9 are focused on health and wellness incentive programs.
7 help deliver new health care delivery and payment models.
7 are healthcare analytics companies.
More on healthcare startups:
The increased need for "shopping for health plans and shopping around for healthcare" has led to startups creating comparison tools for both the individual and family market.
Group wellness programs that reward workers, like smoking-cessation programs, have creating an interesting opportunity as small business health care tax credits and the employer mandate increase workplace coverage.
The American Action Forum, a nonprofit advocacy group that opposes the law, has blamed it for reducing pay at businesses with 20 to 99 employees by about $22.6 billion annually.
On March 6, the Bureau of Labor Statistics reported that the U.S. added 295,000 jobs in February and the unemployment rate fell to 5.5 percent, the lowest level in about seven years. The economy has added at least 200,000 jobs for 12 straight months, the best run since a 19-month stretch that ended in March 1995.
The Affordable Care Act has "provided funding for us to make more investments in data and make that data available to the private sector to help find solutions to some of our biggest challenges through innovation," (HHS Secretary Burwell)
Some companies give only partial credit to the Affordable Care Act. They also were formed because of a related law passed a year earlier that provided federal money for hospitals and doctors' offices to buy electronic record systems, as well as advancements in mobile and wireless computing technology. (Bloomberg)