Still Trying to Get Coverage for 2015? Here are Your Options.




Ads by +HealthNetwork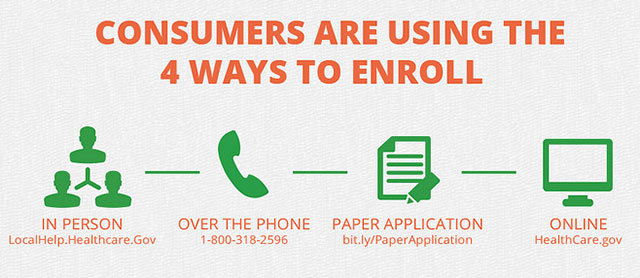 If you missed the health insurance February 15 deadline, health plan options include Special Enrollment, Medicaid, CHIP, and Short Term Health Insurance.
Here is what you need to know:
Open enrollment ended Feb 15. That was officially the last chance for individuals and families to get private coverage for 2015.
There may be a short extension starting Feb 16 giving people a limited time to enroll in a plan. Learn more about this Special Enrollment Period.
We had been telling last minute shoppers to apply for a Marketplace account, to get a little extra time to enroll, even if they didn't have time to enroll in a plan. Looks like it was good advice. Those who signed up, but didn't complete enrollment, have until February 22nd to complete the enrollment process.
All the above being said, once these extensions end, the only option for private coverage for individuals and families will be qualifying for a Special Enrollment Period, getting Medicaid or CHIP, or getting Short Term Health Insurance.
If you don't get Minimum Essential Coverage for 2015 you'll owe the fee for each month you or a dependent goes without coverage.
Find out your insurance options at HealthCare.Gov or outside the Marketplace.