ObamaCare Tax Extension, An Extra Sign-up Period to Avoid the Fee




Ads by +HealthNetwork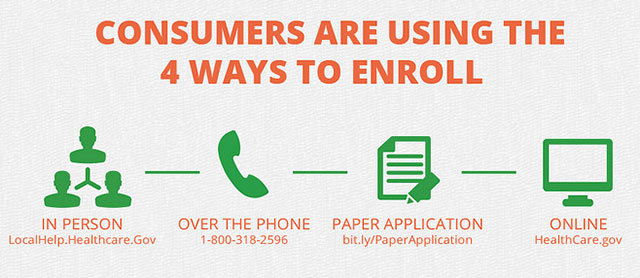 There may be an extra enrollment period during tax season due to an ObamaCare enrollment extension that would let people sign-up and avoid the fee.
This is because for many the first time they will learn about the requirement to get coverage, or how it affects them, will be when they file their taxes for April 15th.
An extra sign-up period would allow Americans facing the fee to avoid the much steeper fee for 2015 . The fee in 2014 is more than triple for lower income filers, and double for higher earners at up to 2% of their income.
No sign up period has been announced yet, and even if there is one, people may still end up owing a fee for the
coverage gap
they do have. Don't miss
signing up
 while there is still time!
Of course the fee isn't meant to punish people, it's meant to offset the cost of those who don't participate in our Shared Responsibility toward healthcare by making sure they have health coverage. For this reason, and the fact that the head of HHS Sylvia Mathews Burwell said, "You're going to hear from us, one way or another, within the next two weeks on whether that's something that we would do," we can expect something to be announced between the end of open enrollment and sometime in March.
If there is an extension it will be a Special Enrollment period and a related tax exemption. A reasonable window would be from April 1st to the 30th (to catch those who file at the last minute), however since nothing is set in stone there is no way to know.