Ads by +HealthNetwork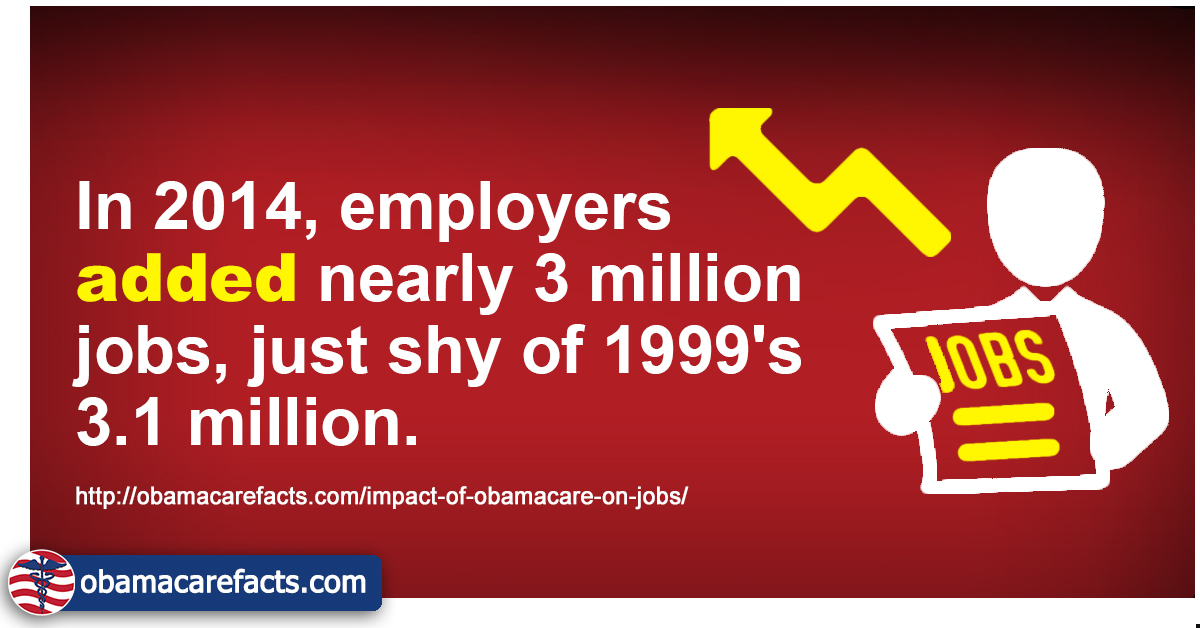 A recap of Jan 2015 – April 2015 on ObamaCare's tax forms, special enrollment periods, Rand, Cruz, Medicaid expansion, King V Burwell, signups, jobs, and more.
For 2015 there is lots of good, millions with coverage, some forms, the looming threat of GOP ideology, and lawsuits from Conservative-Libertarian think-tanks. Ie. just another day with the Affordable Care Act.
Below are some highlights of what is going on with ObamaCare in 2015:
Taxes are due April 15th. If you got Marketplace cost assistance, you'll need to file form 8962 – Premium Tax Credit and to do that you'll need your form 1095-A – Proof of Insurance. If you didn't get it or had a hiccup, you should read about double checking for an incorrect 1095-A and what to do if you didn't get one. Luckily the treasury department announced that those who filed based on incorrect forms won't be penalized. If you missed at least one full month of coverage for 2014 you need to fill out the 8965 – Exemptions form. If you had minimum essential coverage all year just check off the box on line 61 of your 1040 (different on an EZ or A). If you are confused and need more time, simply file for an automatic extension and estimate at least 90% of your payment. See our how to file taxes for ObamaCare page for a comprehensive list of guides, tips, and tricks.
If you didn't have coverage last year, and you were confused about open enrollment for 2015 you can still enroll in the Marketplace. Learn more about the special ObamaCare special enrollment period for tax filers which ends April 30th.
Both Ted Cruz and Rand Paul have announced they are running for President. Both expressed support for the repeal of ObamaCare in the past, but neither has come out with a strong repeal message since. ObamaCareFacts.com will continue to keep an eye on the GOP hopefuls to better understand their position on reforming healthcare.
On another front, despite strong support from constituents. state's like Alabama and Tennessee continue to reject Medicaid expansion funding leaving hundreds of thousands without coverage. Still others like Pennsylvania and Indiana are embracing the program.
By the end of open enrollment 2015 about 16.4 million got coverage under the Affordable Care Act, counting both the Marketplace and sign ups for young adults. This doesn't count the 10.8 million who got Medicaid and CHIP coverage, but to be fair getting a correct tally of the enrollment numbers considering plan drops and other details is always difficult. Suffice to say millions more now have health insurance.
The Affordable Care Act is costing less than projected. The last CBO report pegged the net ten year cost at 1.207 billion!
And it's worth noting job growth is up (3 million in 2014 compared to 3.1 million in 1999), healthcare costs are the lowest in 50 years, and wasteful spending is down.
Love it or hate it, the future of the ACA hinges on King V Burwell (the subsidy lawsuit which will see a ruling in June) and the next Presidential election. Keep your ear to the internet for updates to the future of the Affordable Care Act… be it more enrollments, more reforms, or a complete repeal of the program.