ObamaCare Origination Clause Lawsuit




Ads by +HealthNetwork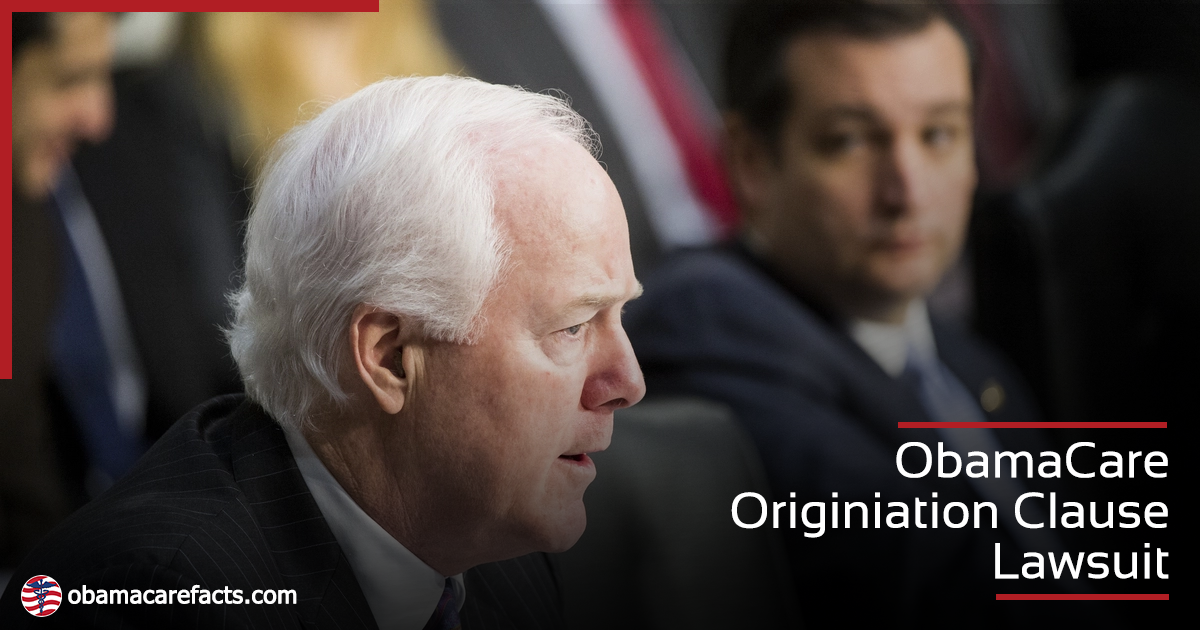 The new ObamaCare lawsuit is based on the Constitution's Origination Clause, which requires that the House be the first to pass a bill for raising revenue.
What Has Happened So Far?
On Oct 26, 2015 the Pacific Legal Foundation filed a petition stating that ObamaCare violates the Constitution's Origination Clause which requires tax-raising bills to originate in the House of Representatives. It says that the the Affordable Care Act, in it's current iteration, was created by the Senate by taking an unrelated House bill, gutting it and replacing the text with ObamaCare. Specifically, they claim the mandates are a vehicle from raising revenue.
Supporters of the ACA, including judges who have already heard the case, are firing back pointing back to previous Supreme Court lawsuits which have already ruled on the mandates.
You can get the details from this article here.
What is the Origination Clause?
The Origination clause says:
All Bills for raising Revenue shall originate in the House of Representatives; but the Senate may propose or concur with Amendments as on other Bills.
What is the Pacific Legal Foundation?
Pacific Legal Foundation is the first and oldest conservative/libertarian public interest law firm in the United States. It is, much like the Kim Davis lawsuit and all other ACA lawsuits, a sort of fishy (albiet legal) case spurred by an "activist conservative/libertarian group" that finds obscure legal problems related to the ACA and then finds small business-y people to try to challenge certain provisions of the law (typically dealing with subsidies or contraception).
Other such lawsuits include: the NFIB lawsuit, the Subsidy lawsuit, and all the employer mandate lawsuits.
Learn more about the past ObamaCare lawsuits.