What Did Bill Clinton Mean When He Criticized ObamaCare?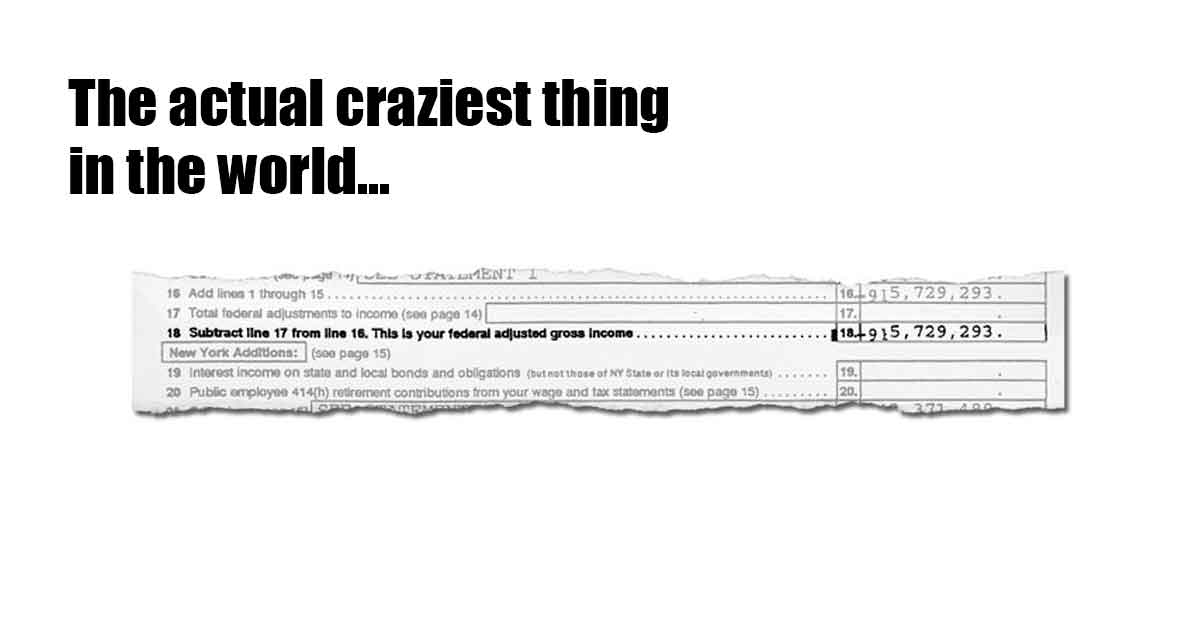 What Did Clinton's "the Craziest thing in the World" Comment Mean?
Bill Clinton recently criticized ObamaCare. While his wording was confusing, his underlying point is arguably justified and hardly a criticism of the ACA as a whole.
Bill Clinton, in a speech in Flint Michigan in support of Democratic presidential nominee Hillary Clinton and her plans to upgrade and support ObamaCare, criticized ObamaCare for the premium hikes that are faced by those without cost assistance, specifically middle-income families and small businesses. He stated that while the GOP plan of repeal everything was worse, and many aspects of the ACA were working well, those just above the cost assistance threshold ("the subsidy cliff") are facing serious issues.
Specifically, he is being criticized for the following statement:
"You've got this crazy system where all of a sudden 25 million more people have healthcare, and then the people who are out there busting it sometimes 60 hours a week, wind up with their premiums doubled and their coverage cut in half," said Mr Clinton. "It's the craziest thing in the world."
Bill Clinton: Obamacare 'craziest thing in the world…
.
His choice of words aside, Clinton's point is in many ways justified (if our comment section and my research are any indication).
First off, we can't (as liberals or general supporters of the law) wear kid gloves when talking about the ACA.
It does no favors to pretend like families who are struggling aren't (despite the millions of lives saved and uninsured at an all time low, there are still sticking points).
Not every aspect is working as well as it could, and even though this is often because the opposition and special interests have been purposefully working against it, there is still an issue for the end user. Thus, someone needs to be the adult in the room and tell it like it is.
And it is like this: Most of the ACA is working wonders, the rest needs to be reformed, and few things stand out as much as the price increases that unsubsidized middle-class faces. They got hit with the family glitch, they got hit with the price hikes, they got their hours cut back by employers, they have coverage for the whole family to deal with, they have more tax forms to file, and they generally got the brunt of the costs (as high earners and investors road the wave up and took the tax breaks, and lower-income Americans got robust subsidization).
The only group that got a worse shake under the ACA than those just above the subsidy cliff is those who the GOP refused Medicaid expansion to.
With that said, the middle-class (and generally anyone who can afford insurance) enjoy a priceless thing under the ACA, they enjoy the right to obtain and maintain health insurance regardless of their job and health status and a long-term safety net (in states that expanded Medicaid losing your income and/or your job when you get sick or hurt doesn't mean going without health coverage, so although some may have cost struggles, there is now a more robust safety net).
Of course, Clinton also said:
"On the other hand, the current system works fine if you're eligible for Medicaid, if you're a lower-income working person; if you're already on Medicare, or if you get enough subsidies on a modest income that you can afford your health care, but the people that are getting killed in this deal are small business people and individuals who make just a little too much to get any of these subsidies."
In other words, choice of words aside, he was really just calling it how it is (especially when you listen to the full clip; see above).
Sure, he could have pointed to the many other benefits that the struggling middle-class enjoys under the law, but showing this group of Americans that Democrats understand that squeezing the middle is not a long term solution for America is… dare I say, the right thing to do.
Next best is putting that mixed-market Clinton-ism to work in the White House and ensuring a better ACA 2.0 instead of some Trumped-up trickle down otherwise same-old-same-old GOP plan of big tax breaks for the rich and less help for everyone else.
In theory the GOP repeal everything plan might decrease some costs, but it does this at human costs, and that certainly isn't the ideal system either. We know the GOP have a worse plan logically, but we aren't going to prove that to a struggling middle class family if we can't even express to them that we know that they are suffering and explain to them how the Democrats plan to address it.