How to Use HealthCare.Gov




Ads by +HealthNetwork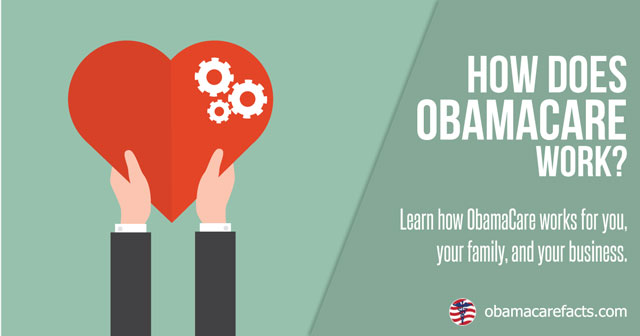 How Do I Use Healthcare.gov to Sign Up, Shop For Plans, Get Assistance, and Enroll in Health Insurance?
We explain how to use the official Health Insurance Marketplace HealthCare.Gov to sign up, shop for coverage, get assistance, and enroll in a health plan.
First, to get started, you will need to go to HealthCare.Gov and select your state from the pop-up window (if you don't see that window, go to the "get coverage" page).
If you live in a state that uses the federal marketplace HealthCare.Gov, then you'll use HealthCare.Gov to enroll. If your state uses its own marketplace, then you will be re-directed to the correct site when you choose your state.
You can also find a list of State-based Health Insurance Exchanges (AKA Marketplaces) here.
TIP: Please make sure you are on the official site and not a sales site with a similar-sounding name if you don't get to the site directly from HealthCare.Gov. If you need help, make sure to call HealthCare.Gov directly.
Some Important Information to Consider Before Signing Up for HealthCare.Gov
You can only enroll in a marketplace plan during open enrollment unless you have a life event that qualifies you for special enrollment.
To enroll during open enrollment, you must live in the United States (not a US territory), be a citizen or be lawfully present, and cannot be incarcerated.
Only marketplace plans qualify for cost assistance based on household income and family size.
Make sure you are using HealthCare.Gov, the official marketplace of your state, or a qualified health insurance broker who can enroll you in a marketplace plan (many off-marketplace private brokers are qualified brokers who can use a backend portal to sign you up for a marketplace plan).
When you sign up for the marketplace you'll find out if you qualify for cost assistance or Medicaid/CHIP. You don't have to calculate your own assistance amounts, the marketplace will calculate your assistance based on income and apply it to plans (although you can choose to not take tax credits upfront).
Cost sharing reduction assistance to lower out-of-pocket costs doesn't have to be paid back, tax credits taken in advance do.
Going over the website's Marketplace Application Checklist and having it in front of you will make your application go more smoothly. If you need to find some of the information, you can get help from either the links shown on the form or from people in your community who can help you. Please be kind to yourself by giving yourself plenty of time to get the information together and get help if you need it.
You will need your most recent tax information. If you want to, you can use the IRS's Free File to file federal and state returns. This program is in English, Spanish, Chinese, Korean, Russian, and Vietnamese. There are also many commercial software programs available as well as IRS assistance for this process.
The sign up and enrollment process can take time (due to the verification process and the time it takes to compare plans). Even if you aren't ready to enroll, consider signing up today so everything is ready when you do choose to enroll.
Clearing your internet browser's cache and cookies before going to the Healthcare.gov site both protects you and helps eliminate conflicting code that may cause problems. You should also make sure you have your browser's latest version and that you have set it to accept cookies.
Directions For Signing Up For an Account at HealthCare.Gov
Below is the sign up and enrollment process for HealthCare.Gov. State-based marketplaces have very similar sign-up and enrollment processes.
Log in to set up an account. Before you can enroll in coverage, you need to sign up for a Marketplace account. To do this, look for the "log in" button on the top far right on the home page. There is also a button next to it for you chose to continue in Spanish if you wish. When you get to the login page, you will see an option to create an account. If you live in a state with an exchange, you will be directed to it at this point. If not, you will create an account on the federal site. You can choose a username, password, and security questions for added protection, which we recommend. If you have an account but have trouble getting into it, you can get help logging into your account from the HealthCare.Gov website.
Fill out the online application. You must provide information about yourself and your family including income, your federal taxes, household size, current health coverage information, and more. This will help the Marketplace find options that meet your needs and will help determine what sort of cost assistance you qualify for. Important: If your household files more than one tax return, call the Marketplace Call Center at 1-800-318-2596 before you start an application. (TTY: 1-855-889-4325) This is a very important step. Please don't skip it. Representatives can provide directions to make sure your application is processed correctly. Also, any documents that you need to submit can be submitted by mail or online. You can upload a scan or clear photo following these instructions.
Compare your options. You'll be able to see all the options you qualify for, including private insurance plans and free and low-cost coverage through Medicaid and the Children's Health Insurance Program (CHIP). The Marketplace will tell you if you qualify for lower costs on your monthly premiums and out-of-pocket costs on deductibles, copayments, and coinsurance. You will see details on costs and benefits to help you choose a plan that's right for you. For a basic overview of health insurance plans see
Enroll. After you choose a plan, you can enroll online and decide how you pay your premiums to your insurance company. If you or members of your family qualify for Medicaid or CHIP, a representative will contact you to enroll. If you have any questions, there's plenty of live and online help along the way.
Remember, signing up is only step one. You still need to choose a plan and make your first payment for your coverage to begin officially.
For more details on signing up, you can check out our health insurance marketplace guide or find your State's health insurance marketplace now to get started.
How to choose a plan in the Health Insurance Marketplace
.
TIP: If you are a navigator or an assister, and are helping others to sign up for the marketplace, you can get help from the official Marketplace information source for assisters and outreach partners.