The American Rescue Plan Closed the Medicaid Gap for those on Unemployment




Ads by +HealthNetwork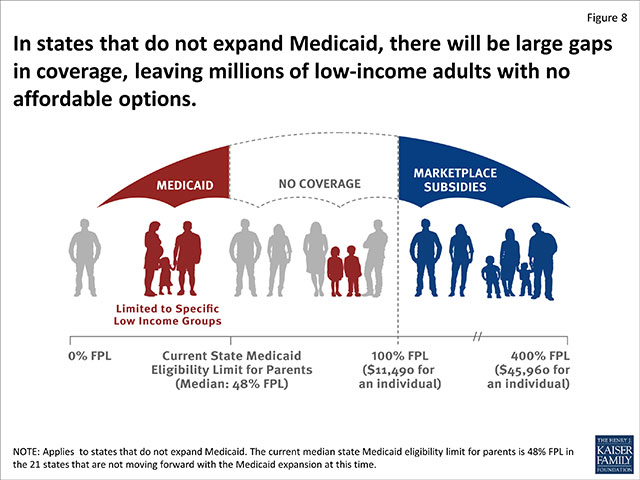 The American Rescue Plan effectively closed the Medicaid gap for people on unemployment for 2021 – 2022.
In other words, people under 100% FPL who are not eligible for Medicaid in states that didn't expand Medicaid and who are also on unemployment can now get marketplace subsidies under the Act.
While closing the gap didn't solve the Medicaid gap issue for everyone nationwide, it does stand as an example of what fixing the problem would look like. Before the American Rescue Plan, if you lived in a state that didn't expand Medicaid and made less than 100% of the poverty level, you wouldn't have access to marketplace assistance or Medicaid. However, under the American Rescue Plan, anyone on unemployment now qualifies for a plan with a $0 premium and low cost-sharing after assistance for 2021 and 2022.