'Obamacare Kid' Comes Out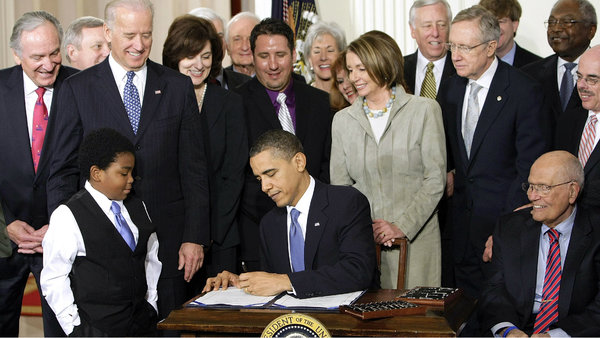 Remember that little kid in picture of Obama signing the PPACA? Well the ObamaCare kid isn't a kid anymore, Marcelas Owens just came out publicly as transgender, partially in effort to spread awareness of the good healthcare reform has done, and the work that is still needed.
"While Marcelas' fight for the Affordable Care Act was successful, she now has other battles to take up, should she decide to once again lend her voice to activism. As part of her transition, she is starting to consider hormone therapy. While Obamacare prohibits denying coverage to transgender people on the basis of identity, providers are not categorically required to cover transition-related care, including hormone therapy, mental health services, and gender-affirming surgeries. – Read the full story from The Advocate or CNN.