14th ObamaCare Bill Since Law Was Passed Signed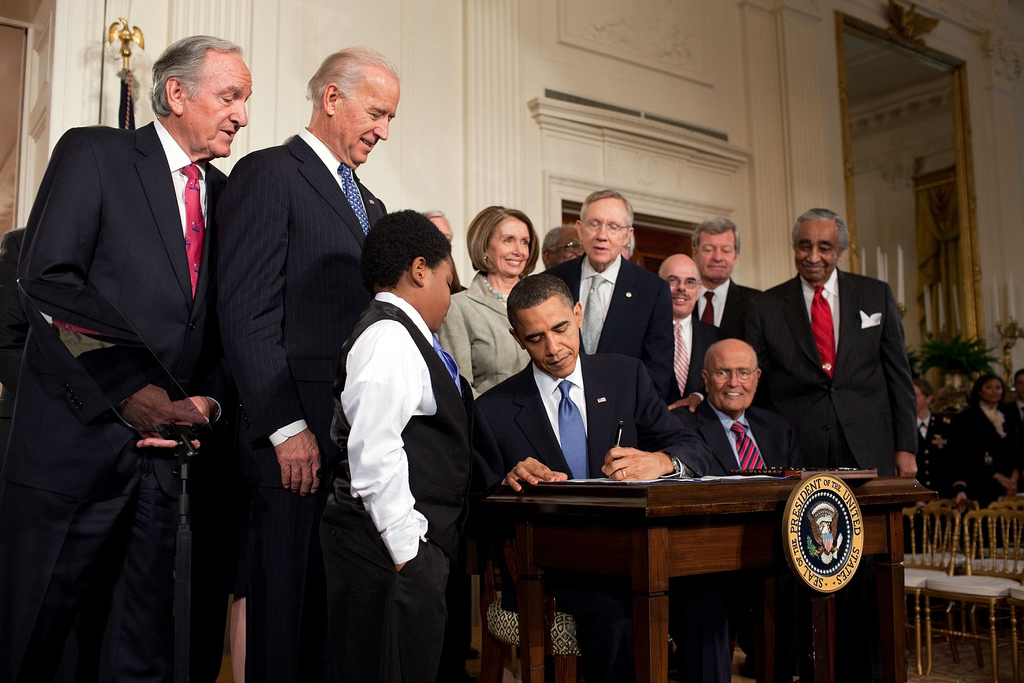 Obama signed in the 14th and most recent change to ObamaCare since the law was passed in 2010, this notably included a few breaks for small business.
Despite the tension between those who want further healthcare reform and those who want to repeal the ACA and focus more on free-market healthcare, small changes to non-divisive provisions do actually happen. Specifically here an important aspect of the law is being addressed, how the law treats medium sized and small businesses.
You can see a list of changes up to this point, not including the new fixes, here.
According to UsaToday.com, "the law makes a minor fix in the definition of a small business that could result in thousands of dollars of savings for 150,000 businesses. Under the original law, small businesses of less than 50 employees have their own special rules requiring specific types of coverage with a higher cost to employers. Beginning in 2016, those special rules were scheduled to apply to small businesses of 51 to 100 employees. States the ability to decide how to classify businesses of 51 to 100 employees, potentially saving premiums for small business employees from going up 18 percent or more, according to an estimate from the consulting firm Oliver Wyman. And there's a bonus: Reducing workers' insurance premiums means increasing their taxable income, resulting in a $280 million in additional revenues to the federal government over 10 years. That money will go to bolster Medicaid."