Open Enrollment 2020 is From Nov 1 – Dec 15 2019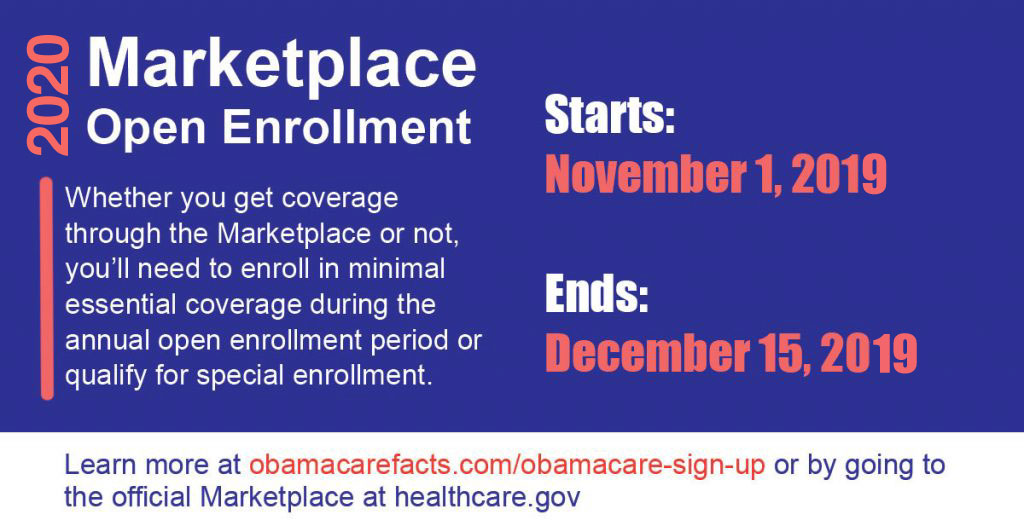 The open enrollment period for 2020 starts November 1st and ends Dec 15th 2019.
Open enrollment 2020 is the period in which you purchase plans for 2020 in 2019.
If you don't enroll or re-enroll before Dec 15 2019 you will miss your chance to get coverage for 2020 unless you qualify for special enrollment in most states.
With that said, some states have unique deadlines, so make sure to check your state's deadline.
FACT: Plans sold during open enrollment 2020 start Jan 1 2020.
FACT: Those who qualify for other coverage types like Medicaid or Medicare have different enrollment dates.