Ads by +HealthNetwork
This page is missing… and so is Medicaid coverage for 5.7 million Americans due to some states refusing Medicaid expansion.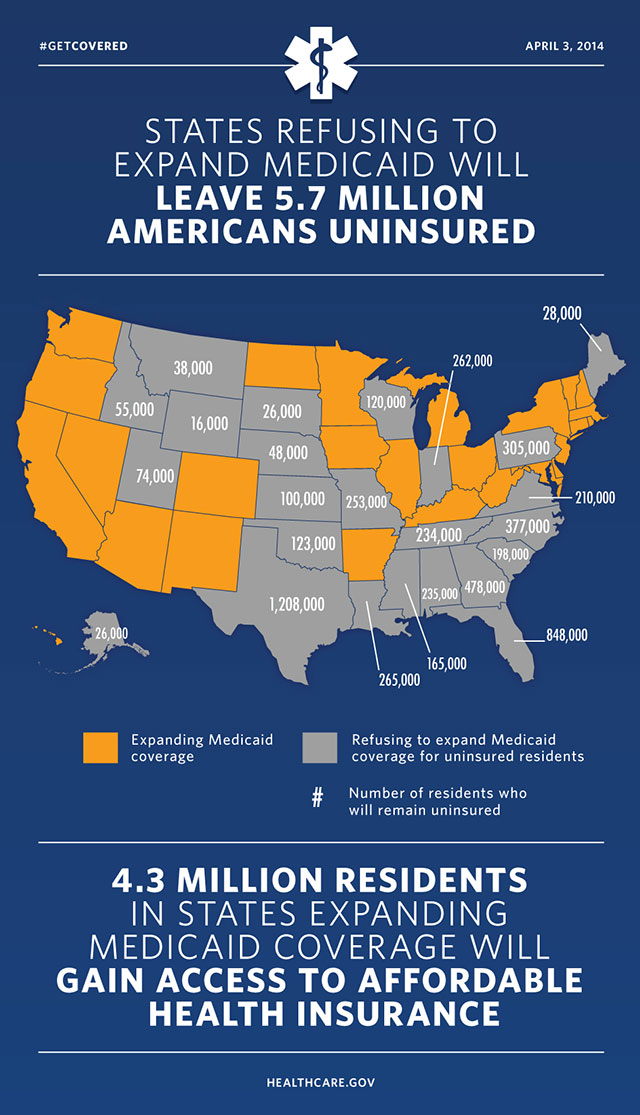 404 is a page error… It is also the area code of Georgia who refused coverage to over 404,000 Georgians.  Behind Florida and Texas, Georgia had the most Medicaid eligible residents of all states who refused expansion.
Learn more about how the Affordable Care Act expands Medicaid coverage to ensure millions of Americans get access to health care.
This is the 404 template. It is used because the slug is 'error-404'.