Martin Luther King Jr. Healthcare




Ads by +HealthNetwork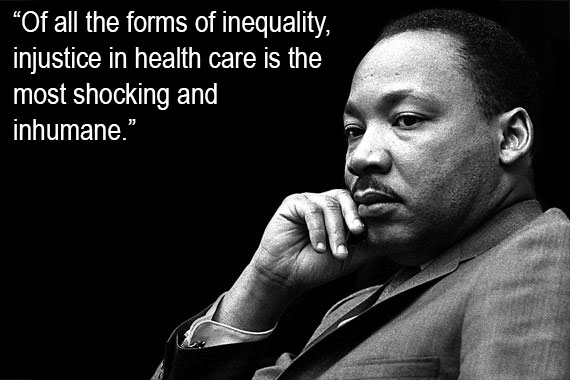 To Martin Luther King, Jr. (MLK) healthcare was vital. MLK advocated for civil rights and against inequality in both healthcare and health insurance.
What Did MLK Say About HealthCare and Health Insurance?
Martin Luther King advocated for change in the healthcare system due to the multi-tiered approach health care providers took toward different types of people. When care is separate, it is not equal. This idea is summed up in the famous MLK quote below.
"Of all the forms of inequality, injustice in health care is the most shocking and inhumane." – Martin Luther King Jr.
For more information on how Martin Luther King impacted healthcare go to PNHP.Org.
How Does What MLK Related to the Affordable Care Act?
Today our healthcare system is more equal than ever under the Affordable Care Act. No one can be denied for being sick, they can't be charged more based on gender, and those who struggle to afford insurance get cost assistance. However, access to care is still based on income and quality of care is based on income too. Until all people have equal access to the same care, our system will continue to remain separate and therefore not equal.