Matt Bevin Wins Kentucky, but 400,000 May Lose Medicaid




Ads by +HealthNetwork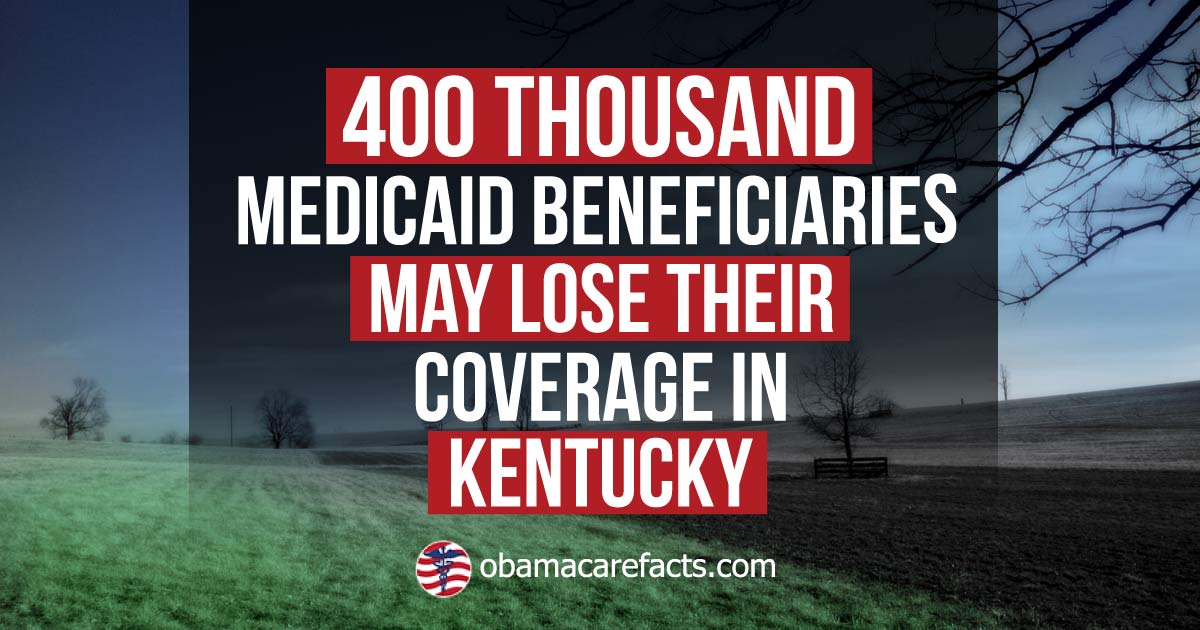 Tea Party favorite Matt Bevin (R) is the new Governor of Kentucky and that is bad news for 400,000 Kentuckians who qualify for Medicaid under ObamaCare.
The Bottom Line: All adults making less than 138% FPL can get free or low cost coverage in Kentucky, but Matt Bevin may change that. Kentuckians need to let him know they want to keep their health insurance.
Matt Bevin and the ACA
Matt Bevin strongly opposes the Affordable Care Act (ObamaCare) on ideological grounds. He made it clear that he would do everything in his power to get the ACA out of his state. While he doesn't have much control over this in reality he does control one of the most important aspects of the ACA, Medicaid expansion.
Medicaid Expansion's Cost Are Mostly Covered By Federal, Not State Dollars
Medicaid expansion provides free or low cost health insurance to as many as 400,000 Kentuckians. It uses 100% federal tax payer dollars until 2020 when it uses 90%. Regardless of what Bevin does it won't affect taxes, until at least 2020, for Kentuckians because the tax and spending part of legislation is federal and not state based. After 2020 taxes could go up a bit to cover the 10%, but even then we have to weigh that against 400,000 hard working Kentuckians.
Who Voted For This Guy Anyway?
Only 30% of Kentucky showed up to vote and that 30% has decided the fate of the rest of Kentucky.
For Now Medicaid is Still Expanded in Kentucky
For now Medicaid is still expanded in Kentucky, but that can all change under Matt Bevin. Matt has flipped and flopped slightly on whether he will gut the program or whether he will try to restructure it with a waiver (legitimate and allowed for under the current rules).
Who Are These Medicaid Recipients Anyway?
The thing to remember is that you can work hard your whole life, build capital, build up assets, but ACA cost assistance and the ability to afford insurance (premiums and out-of-pocket costs) is based on income. So this means you can get sick one year, not have income the next and thus qualify for no assistance. Then you are left with only Medicaid. Kentuckians can still make use of Medicaid for now, but there is a strong chance Matt Bevin will "free" 400,000 Kentuckians from the grips of the dreaded Federal Government leaving them to face the medical related bankruptcy that Medicaid expansion would have prevented.
What Has ObamaCare Really Done For KY?
About 521,000 Kentuckians have got coverage under the Affordable Care Act.
Still Hope
Bevin's actions aren't set in stone, although his words are. He may simply choose to restructure Medicaid, but that will require perhaps more than 30% of the residents of Kentucky to stand up and let him know that they would keep their health insurance more than they want to make some ideological point.
Learn more about Medicaid Expansion.
In Leslie, Perry & Letcher counties, uninsured rate fell from more than 20% pre-ACA to less than 5% under @Kynectky. pic.twitter.com/CUlhTApnQ7

— Rep. John Yarmuth (@RepJohnYarmuth) July 30, 2014